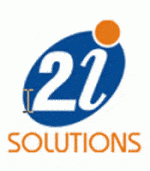 Java Developer at 2iSolutions Inc
kanata, ON K2K 3C9
We have multiple openings with one of our client's in Ottawa and Mississauga,Ontario.

Our Requirements:
• 5+ years of industry experience developing Java Applications working in Java 7/8
• Strong experience and knowledge of Design and Architectural patterns and knows when to apply them.
• A focus on delivering results with benefits to the customer
• Experience working in an Agile Team environment as well as work independently
• A champion who undertakes new approaches and helps technology transformation
• An ability to think creatively but also pragmatically
• Comfortable in a dynamic environment with multiple concurrent priorities
• Strong interpersonal and communication skills. Able to communicate technical solutions at various org. levels
• Ability to learn quickly, work across full stack and in a fast-paced environment
• Experience with source version control, build and dependency management tools Subversion, Git, Maven, etc.)
• Experience using Junit or TestNG
Experience & Requirements:
• 5+ years' experience working in Java 7/8
• 5+ years' experience with Web Service technologies (REST/SOAP)
• 2+ years' experience with JavaScript, jQuery, NodeJS, Angular 2+, HTML5, Ajax, JSON, MVC or other SPA frameworks
Nice to Have:
• AngularJS
• Typescript and RXJS
• JSPM
• TDD and Secure coding principals
• Spring MVC/Spring Boot
• Continuous Integration Tools (TeamCity)
• Experience using Spring IOC
• Experience using Spring JDBC or Hibernate
• Knowledge and experience working with Java application servers (WebLogic, Tomcat, etc.)
• Development knowledge and experience working with RDBMS, SQL, Oracle. etc.
• Set and manage stakeholder expectations