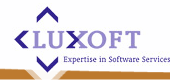 Java Developer at Luxoft USA Inc
Vancouver, BC
Project Description:
This position includes design and implementation of enterprise-level infrastructure and applications for consumer services. The candidate will work with peers in development and product management to solve complex software engineering problems and proactively propose solutions to address technical challenges and business requirements. The candidate will be expected to quickly become an effective member and eventually a leader within their individual scrum team after a reasonable amount of ramp-up time. After adequate ramp-up time the candidate is expected to come up to speed on the complexities of client's environment - but there is a strong expectation that the candidate will be a self-starter and drive their own education.
We are a global team. Although we expect the team members to be co-located for Scrum delivery, there should be a sense of urgency and behavioral eagerness when it comes to help our global teams. This is what we value within our best engineers!

Responsibilities:
Work with business units to crystallize business needs into product features, acting as a bridge between business and technical domains
Provide technical guidance and assistance to other software engineers.
Provide technical and domain thought-leadership, and mentoring to junior members of the team.
Develop product/platform
Review and approve software design and implemented code.
Provide effective cutting edge design/solutions for implementing product features.
Develop new capabilities to ensure continued competence and relevance of the center in supporting software development needs of PayPal's business.

Mandatory Skills:
Experience in building high traffic backend services for external customer facing web applications
Understands inside out of fundamentals of Java, specifically JDK7, JUnit, Maven, Jenkins & Sonar
Has built web applications and services using open-source Java Frameworks: Spring MVC & JAX-RS 2.0 implementations (e.g. RestEasy, Jersey or Apache CXF)
Designed web applications and clearly understands concepts like Web Services, SOA, REST APIs
Has knowledge of different application servers like JBOSS
Comfortable with Agile development and Scrum process
Identify Performance bottlenecks and use good coding patterns to avoid them in the first place
Take ownership of your work and can work independently
Hands on experience working with one or more of messaging services and apps (e.g. JMS, AMQ, Kafka, IBM Websphere MQ, etc.) is desired
Source Control (GIT experience is an advantage)
Unit testing frameworks such as JUnit, Google Test
Highly analytical, innovative, and able to think strategically and to develop comprehensive detailed specifications
Ability to determine impact of architectural solutions and recommendations. Must have experience in justification of technology solutions to business leaders
Excellent verbal and writing skills; ability to produce clear, concise communications and documentation.
Highly effective at working in cross-functional and cross geographical organizations
Experience in maintenance and enhancement of deployed products
Ability to work in a fast paced environment with diverse cultures
Ability to deal with uncertainty and adapt to changes

Nice-to-Have Skills:
Has experience in refactoring existing codebase and in understanding existing implementations to decide to refactor or rewrite
Working knowledge of finance industry standards and practices preferred