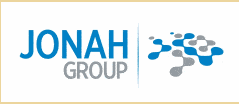 Java Quality Analyst at The Jonah Group
Toronto, ON M5V1K
The Jonah Group is looking for Intermediate to Senior Java Quality Analyst to join our team! With a keen eye for detail, you will be working alongside accomplished tech professionals to test custom, high-quality solutions for clients, and drive progress in an agile environment.  
What We Do:
Jonah has produced high-quality systems for the banking, auto finance, capital markets, health insurance, and pension plan industries (to name a few). We design and build high-performing enterprise solutions with emphasis placed on great user experience, robust architecture, and a perfect fit. Here at Jonah, you'll have the opportunity to contribute your technical expertise alongside a team of software specialists who are passionate about what they do. 
What You'll Do:
You will be working in a client/vendor relationship that requires strong soft skills as well as technical skills.  
There will be frequent interactions with the developers on your team, and with the people on the client side. In additional to performing QA, and developing automated tests, you will be doing some analysis of the application, and documentation of the requirements.  
Perform analysis and reverse engineering on the Smalltalk system (mostly analyzing the UI and database layers), and document the business logic for the purposes of building the test plan and cases. Identify gaps, and missing or ambiguous requirements, to be raised for further analysis
Write detailed test plans and test cases for a multi-tier software architecture (e.g. UI, and several web services) that will serve as required documents.
Your Preferred Profile:
3+ years of experience writing automated tests using Java, JavaScript, TestNG, and Protractor.
Experience with explaining the business logic and the corresponding testing approach to developers and the client.
Experience with executing automated testing (e.g. by setting breakpoints to change behavior; reading the code).
Experience with executing manual testing (e.g. happy path and negative testing; documentation of test case steps).
Participated in the Agile project structure (e.g. estimation, tasking, attending planning, tasking, and Scrum meetings). 
Reported defects through the JIRA system (by commenting on the original story / JIRA ticket story, and following the ticket workflow)
Communicate clearly and concisely between developers and the client (e.g. Scrum, JIRA tickets, written test plan documents).
Collaborate with your development team to create test cases with detailed coverage for all layers of the system (GUI, web service APIs, and database)
Work with other developers to guide them to effective levels of automated test cases
What Sets You Apart:
GUI - Protractor, Selenium, AngularJS, JavaScript, HTML, and CSS (some Jasmine)
Web services - TestNG, Java, RESTful web service design, Advance REST Template, SOAP UI
IDE - IntelliJ
Build - Bamboo
Code Analysis - Sonar
Source Code Management - Github
Wiki Collaboration Tool - Confluence
Project Management and Issue Tracking - JIRA
What You'll Like About Working Here:
Family-friendly benefits and vacation time
Annual training budget and professional development for full-time employees
The flexibility of a software consulting environment; project variety, adapting to new business domains, and building complex applications
Ability to flex your creativity muscle, and have your opinions heard
A work culture where you'll look forward to coming in every day
Enough coffee and tea to appease your daily caffeine fix
Free food and beverages during events like Thursday Night Socials
Downtown Toronto location (easily accessible by public transit) 
We'll keep your information on file (honest!) for that fateful day when preparation and opportunity collide, and together we will unleash your awesome skills on our next new project. We want to thank all individuals who apply and will be contacting suitably qualified applicants as soon as we can.
For more information about the Jonah Group, please visit www.jonahgroup.com, or see what it's like to work here on our LinkedIn Life Page (https://www.linkedin.com/company/65620/life/)!