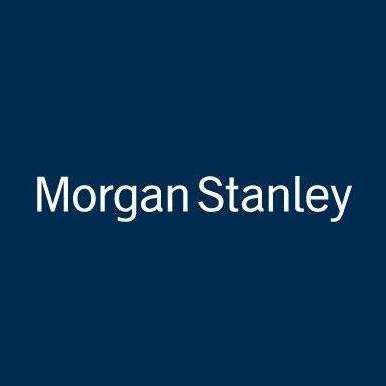 Java/Scala Developer 3138069 at Morgan Stanley Services Canada Corp.
Montreal, QC
Company Profile
Morgan Stanley is a global financial services firm and a market leader in investment banking, securities, investment management and wealth management services. With offices in more than 43 countries, the people of Morgan Stanley are dedicated to providing our clients the finest thinking, products and services to help them achieve even the most challenging goals.
As a market leader, the talent and passion of our people is critical to our success. We embrace integrity, excellence, team work and giving back.

Technology
The Technology division partners with our business units and leading technology companies to redefine how we do business in ever more global and dynamic financial markets.
Our sizeable investment in technology results in leading-edge tools, software, and systems. Our insights, applications, and infrastructure give a competitive edge to clients' businesses—and to our own.

Institutional Securities Technology (IST) develops and oversees the overall technology strategy and bespoke technology solutions to drive and enable the institutional businesses and enterprise-wide functions. Our clients include Fixed Income, Equities, Commodities, Investment Banking, Research and Global Capital Markets.
We are also responsible for Pioneer and Application Infrastructure groups that look to develop foundational strategies, tools and technologies that are leveraged across Technology, as well as standardized data and enterprise-wide services to provide leverage to the Firm's businesses.

Position Description:
The pre-trade pricing and execution team is a global team. We provide pricing services to all major Morgan Stanley equities trading locations. We aim to grow our Montreal team by adding a diverse mix of smart and experienced developers specializing in Java, Scala, C# and web technologies. Our team is active in out of work activities such as social and volunteering events, many sponsored by the firm.
This role is for a Java developer willing to learn Scala. The team functions on a modified Agile process with a morning scrum and two weeks sprints. All work items go through an SDLC approval process where peers review requirements, design and give final code approvals.
For this commercially focused role you must have excellent communication skills and be able to pragmatically balance time to market against future-proofed design and architecture. A keen interest in the latest development tools and technologies is also expected. The role can grow to encompass full stack development depending on the candidate's interest.
 
Skills required
- 3+ of years of experience
- Strong understanding of OO Java, Spring, REST and integration with JSON and XML API's
- Practical Experience building REST based services
- Experience with Agile development
- Bachelor degree in a related field
- Experience with software design patterns, frameworks, unit testing, performance / memory analysis, and n-tier service-oriented architecture.
- Team working ability in local and global teams
- Strong analytical, verbal & written skills.

Nice to have
- Scala development experience & understanding of functional programming concepts
- Unix/Linux experience with knowledge of Unix tools and scripting
- Exposure to building financial systems & Equity derivatives experience
Knowledge of French and English is required.
Morgan Stanley is an equal opportunities employer. We work to provide a supportive and inclusive environment where all individuals can maximize their full potential.
*LI-FP7