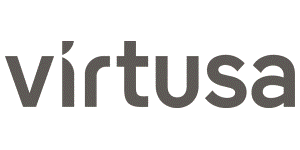 Sr. Salesforce Developer at Virtusa
Toronto, ON
Virtusa is looking for Sr. Salesforce Developer at Toronto, ON.


Job Description:

Responsibilities
Need a Salesforce developer to be a core member of a multi-disciplinary team tasked with the build-out a single CRM platform for TD Bank's Capital Markets group on Salesforce's Financial Services Cloud.
Working with a team of other technology and business professionals, the developer will perform analysis, design, development, testing and deployments.
The successful applicant will be accountable for development, configuration, and administration activities within the Salesforce Financial Services Cloud (FSC).
The developer must understand the standard capabilities of FSC (object model, features & functions), and provide guidance as to when standard capabilities would suffice, or where customizations are needed.
Utilize continuous integration and deployment tools (DX, BitBucket, Jenkins, etc).

Qualifications
Bachelor degree in Computer Science or related fields
Excellent communication skills (verbal, written), ability to communicate in a clear, concise manner
Minimum Salesforce certifications: Administrator, Platform Developer I, Platform App Builder
5+ years of hands on experience with the Salesforce platform, at least 1 year customizing and building apps in Financial Services Cloud
The Salesforce Developer must be capable of developing complex applications and integrations, and have experience in at least three full Salesforce implementations (including at least one involving FSC)
Significant experience integrating with other Salesforce platforms, and also other non-Salesforce internal and external (3rd party) systems, including other cloud-based platforms (AWS, Azure, Google, etc)
Significant experience with, and knowledge of, Salesforce integration APIs and patterns, including AppExchange tools (e.g. Mulesoft)
Strong experience in developing Lightning components, Apex, and triggers using best practices and standards
Significant experience with Agile methodology and JIRA/Confluence
Working experience with SF Data Loader
Nice-to-have:

Following certifications highly desirable: Platform Developer II, Integration Architecture Designer, Sharing and Visibility Designer
Working knowledge of AppExchange tools for CRM (e.g. Tier1 CRM)
Proven experience migrating to Financial Services Cloud from Sales Cloud or Platform
Working experience with automated testing tools and code quality tools
Please share your updated resume to yokeshr@virtusa.com

About Virtusa

Teamwork, quality of life, professional and personal development: values that Virtusa is proud to embody. When you join us, you join a team of 21,000 people globally that cares about your growth — one that seeks to provide you with exciting projects, opportunities and work with state of the art technologies throughout your career with us.

Great minds, great potential: it all comes together at Virtusa. We value collaboration and the team environment of our company, and seek to provide great minds with a dynamic place to nurture new ideas and foster excellence.

Virtusa was founded on principles of equal opportunity for all, and so does not discriminate on the basis of race, religion, color, sex, gender identity, sexual orientation, age, non-disqualifying physical or mental disability, national origin, veteran status or any other basis covered by appropriate law. All employment is decided on the basis of qualifications, merit, and business need.

In Canada, we work with some of the biggest names in the banking and financial industry with our office situated in the heart of downtown Toronto.

Learn more at www.virtusa.com.