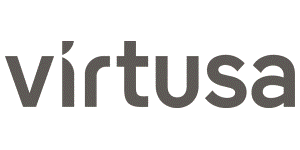 Java Tech Lead / Sr. Developer at Virtusa
Toronto, ON
Virtusa is looking for Java Tech Lead at Mississauga / Sr. Developer at Toronto, ON.


Position 1 - Java Tech Lead:
Location : Mississauga, ON


8-10 years of experience

Technical Skills:
Strong Core java/J2EE Development Experience
Good Knowledge of Oracle Database with PL/SQL.
Strong experience in transforming monolithic apps to microservices based technology using OpenShift, and Docker (kubernates) with ability to run on Cloud.
Knowledge of Web Services (SOAP and REST)
Experience with TeamCity/Jenkins, uDeploy, ANT, MAVEN, GIT/BitBucket, Linux Administration.

Position 2 - Java Sr. Developer
Location : Toronto, ON

Technology : Java1.6 or 1.8, J2EE
Frameworks (desired) : AWS, Docker, Struts 1.2 / 2.0, Spring Web flow, Spring Framework (IoC, MVC 3, Transactions), Spring Boot, Micro Services,
API, AngularJS, JSF 2.0, Java Web services, Spring WS, JAX-WS, SOAP/RESTful, Hibernate, JMeter
Frameworks (advantage) : Cassandra, iBATIS, JUnit/Mockito, Cucumber, SonarQube and Kibana, Splunk, PCF, CF CLI, React, JWT, OAuth, XML, CXF, Quartz, JAXB, Jasper Reports
Databases : Oracle, MySQL, MongoDB
Web : JavaScript, HTML, CSS, JSP, Servlets, jQuery, Ajax, JSON
IDE Tools : Application Developer, Eclipse IDE, Spring Tool Suite (STS), IntelliJ IDEA


Please share your updated resume to yokeshr@virtusa.com

About Virtusa

Teamwork, quality of life, professional and personal development: values that Virtusa is proud to embody. When you join us, you join a team of 21,000 people globally that cares about your growth — one that seeks to provide you with exciting projects, opportunities and work with state of the art technologies throughout your career with us.

Great minds, great potential: it all comes together at Virtusa. We value collaboration and the team environment of our company, and seek to provide great minds with a dynamic place to nurture new ideas and foster excellence.

Virtusa was founded on principles of equal opportunity for all, and so does not discriminate on the basis of race, religion, color, sex, gender identity, sexual orientation, age, non-disqualifying physical or mental disability, national origin, veteran status or any other basis covered by appropriate law. All employment is decided on the basis of qualifications, merit, and business need.

In Canada, we work with some of the biggest names in the banking and financial industry with our office situated in the heart of downtown Toronto.

Learn more at www.virtusa.com.