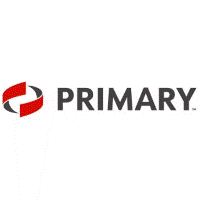 Jr. Electrical Designer at Primary Engineering & Construction
Edmonton, AB T6E 5Z9
Primary Engineering and Construction Corporation (Primary) is a growth-oriented industry leader providing professional electrical engineering and construction services and specializing in emerging marketplaces in Alberta, British Columbia and Saskatchewan.
We offer design and design/build services for all types of electric utility distribution infrastructure to a wide variety of clients including electric utility companies, developers, builders, commercial and industrial businesses, oil companies, government, and private contractors. We pride ourselves on the backbone of our organization as a team of dedicated veterans with a combined 175+ years of experience in utility distribution design, maintenance, and construction. Our devotion to excellence has attracted some of the best young professional minds to our company.
We are currently searching for a Jr Electrical Designer, responsible for producing overhead and underground electrical distribution designs and drawing packages in our Edmonton office.
Typical responsibilities would include:
Conducting site visits
Compiling applicable design inputs
Creating overhead and underground distribution designs
Drafting AutoCAD, Microstation, and GElectric products for review and submission
Conducting the appropriate electrical, telecommunication, civil, and mechanical design calculations, and modelling
Reviewing drafted drawings for accuracy
Compiling submission packages for reviews, approvals, and construction
Maintaining accurate and up-to-date records of project progress
Coordinating with clients, consultants, regulatory bodies and other stakeholders
Managing client expectations
Facilitating material procurement and construction logistics
Providing on-going design support during construction and commissioning of equipment
Compiling as-built information
The eligible candidate must:
Be an ASET-registered electrical, mechanical, or civil technologist
Demonstrate strong interpersonal skills
Demonstrate excellent attention to detail and pride in their work
Demonstrate from previous experience their ability to learn and adapt to changing environments
Demonstrate strong English language proficiency
Demonstrate strong leadership skills
A few qualifications that would help you succeed:
Previous knowledge of and experience with EPCOR, FortisAlberta, and ATCO Electric design practices
Working knowledge of AutoCAD, Microstation, and GElectric AM/FM products
Primary offers a highly competitive compensation package including, competitive salaries, bonuses, Health & Dental benefits, flexible work schedules, paid vacation, Company Matching RRSP, flex days, and a number of career and professional development opportunities.
If you are ready for a new challenge and want to make a difference in the industry, please send your resume in confidence to careers@primaryeng.com.

Posting Closes on September 4, 2020
**Please Note, you must be a Canadian Citizen or have a valid work permit**
We thank all candidates for their application however, only those selected for an interview will be contacted.
*Please see www.primaryeng.com for this and other positions we are recruiting.