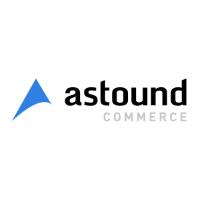 Law Clerk - International E-Commerce at Astound Commerce Inc.
Toronto, ON
Astound Commerce Inc.
Title: Law Clerk - International E-Commerce (NOC-4211)
Location: 30 Wellington St West, 5th Floor, Toronto, Ontario

Employment Type: Full-time (Permanent)

Who we are and what we do:
Astound is a multinational organization that creates top-level eCommerce websites on global leading e-commerce software platforms such as Salesforce Commerce Cloud. Founded in 2011, Astound has been named a leader among the top players in the on-demand eCommerce solution market. The company provides a full range of services including graphic design, UI design, re-platforming, software development. Astound also has extensive expertise in building and developing mobile commerce, social media, multiple branded sites, and international expansion. Astound Commerce continuously invests in its employees and has a highly trained global team located in the United States, Canada, United Kingdom, Bulgaria, Colombia, Slovak Republic, Germany, Italy, Mexico, UAE, and Ukraine.
Job Purpose:
We are seeking to hire a pro-active, business-oriented, and tech-savvy legal professional to serve as a Law Clerk supporting our B2B and B2C E-Commerce digital/agency services portfolio, as well as being the legal support specialist for its international global services legal team. The candidate will work directly with developers, product managers, and in-house counsel to assist with issues of legal compliance. The candidate will play an important role in shaping policies and processes to help the legal department scale as Astound Commerce, Inc. Canada continues to grow. This candidate will be based in Astound Commerce's Toronto office reporting directly to the VP of Legal. Knowledge of web service platforms, specifically Salesforce Commerce Cloud, IBM Websphere Commerce, Hybrid, Oracle, Magento, Intershop and marketing tools such as Fluid Configure, Wingman and others, is preferred.
You will:
Have a clear understanding of international common and civil law legal systems (with an emphasis on Eastern European countries)

Serve as a liaison on behalf of the Astound legal team to address issues related to SaaS/e-commerce web development/E-commerce Clouds systems integrations

Take instruction from and report directly into VP of Legal. Collaborate with external counsel on corporate, commercial, employment, regulatory compliance, and privacy legal matters for the company's North American offices located in Canada and the USA.

Draft, edit and revise commercial contract templates tailored to the company's specific needs.

Prepare legal drafts of various commercial contracts related to digital e-commerce services such as partner/referral agreements, recruitment agreements, consulting agreements with vendors, client service agreements (MSAs, PSAs, SLAs, SOWs) and non-disclosure agreements.

Provide corporate support to the Canadian office by analyzing legal compliance and regulatory documentation for  the company's global Merger and Acquisitions transactions

Work closely with Corporate Development in all stages of acquisitions, investment transactions to support coordinating due diligence, revising corporate documentation and assist in the post-closing integration processes

Assist in the development of company-wide policies, proactive procedures, and playbooks for the legal department in order to ensure

global consistency and compliance with local and international laws and regulations.
You have:
At least three (3) years of combined in-house experience in international legal services, specifically experience working in e-commerce services;

Strong business experience in operations and process improvement projects in the following law fields: investment, corporate, and commercial transactions;

Experience with international commercial contracts, data privacy, licensing and intellectual property;

Post-secondary education relation to Legal Studies;
Ability to organize, prioritize, and manage a high-volume workload and
Adaptability and can adjust to shifting priorities in a demanding and fast-paced work environment;
Knowledge of Lexis, Westlaw, Data Privacy Advisor, and Practical Law Legal databases
Required Technical Skills:
Must be proficient with Atlassian family Apps/Systems (JIRA, Confluence)

Google Apps Suite

Salesforce Customer Success Platform

Egnyte
Compensation:
CAN $56,000.00 yearly
Benefits:
Paid time off

Health insurance

Dental insurance

Healthcare spending or reimbursement accounts such as HSAs or FSAs

Retirement benefits or accounts
Contact:
Omar Jabbour, General Counsel
Email: legal-jobs@astoundcommerce.com
Astound Commerce is an equal opportunity employer and all qualified applicants will receive consideration for employment without regard to race, color, sex, sexual orientation, religion, national origin, age, genetic information, or on the basis of disability, gender identity, or sexual orientation. We are pleased to accept applications from indigenous persons and new immigrants and all other underrepresented groups.