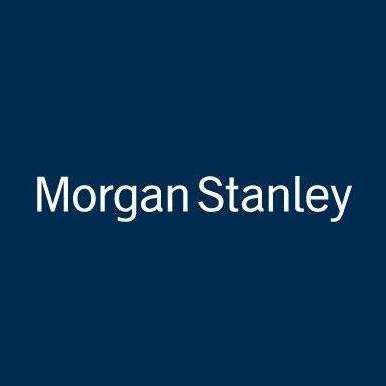 Lead Java Developer 3143594 at Morgan Stanley Services Canada Corp.
Montreal, QC
Company Profile
Morgan Stanley is a global financial services firm and a market leader in investment banking, securities, investment management and wealth management services. With offices in more than 43 countries, the people of Morgan Stanley are dedicated to providing our clients the finest thinking, products and services to help them achieve even the most challenging goals.
As a market leader, the talent and passion of our people is critical to our success. We embrace integrity, excellence, team work and giving back.
Technology
The Technology division partners with our business units and leading technology companies to redefine how we do business in ever more global and dynamic financial markets. 
Our sizeable investment in technology results in leading-edge tools, software, and systems. Our insights, applications, and infrastructure give a competitive edge to clients' businesses—and to our own.
Technology Risk's (Tech Risk) mandate is to enable the Firm to manage its technology related risks. The department executes the first line of defense technology risk management capabilities and implements proactive, comprehensive and consistent risk management practices across the Firm.
Tech Risk protects the Firm's information, systems and infrastructure from cyber and insider threats; ensures the secure and stable delivery of services to our clients; and adjusts to risks presented by an evolving threat landscape. The department delivers a range of operational capabilities, as well as suite of advanced detection, monitoring and analytics, and also provides expert advice on secure design and development and control effectiveness. Tech Risk manages responses to regulatory and client inquiries about the Firm's technology environment and ensures Technology divisions meet governance and oversight obligations along all lines of defense, driving material and measurable risk reduction. Tech Risk maintains strategic relationships with external entities, both public and private, to facilitate information sharing and innovation in financial services, technology and government, and is also responsible for building risk education and security awareness programs to increase vigilance across the Firm. 
Position Description: 
The Access Management (AM) Team with Technology Risk (TR) is responsible for engineering and developing access management solutions for the firm. The AM organization reports into Technology Risk (TR) within the Tech and Data Division.
The AM platform is built on a Service Oriented Architecture (SOA) and consists of several proprietary software products to manage and enforce entitlements within and outside the firm. Services are exposed using open standards including Restful JSON and SOAP. The server side products within the platform leverage Java, Sybase and DB2 with client-facing APIs in C#, C++, Perl and Java. Our UI layer utilizes AngularJS. We are about to deploy the first version of the Strategic Integrated Entitlements platform to meet ever demanding regulatory requirements and improve developer productivity.
Job Responsibilities 
The successful candidate will act as a Lead Java Developer for the development and deployment of the eCentral (Entitlements Central) platform to a very large population of applications across the firm. He/she will work with other Java and DB2 Developers located in India, New York, and Montreal. The person will be responsible for technical design and implementation of Web Services to support different functionality required by business applications. Her/She will overview and manage the entire infrastructure across multiple development, Quality Assurance and User Acceptance Testing environments. 
Required Skills
 
- At least 8 years of hands on experience in Core Java 8, Design Patterns, Spring, Hibernate, SQL, Web Services, XML, Linux
- At least 5 years of experience in managing team of 5 developers or more;
- Bachelor in Computer Science or Management Information System
- Hands-on development and deployment experience in Tomcat 8.0, WebSphere Application Servers.
- Proficient in writing SQL queries and Stored Procedures for different databases.
- Experience in Service Oriented Architecture (SOA) for Web Services using SOAP, REST.

Desired Skills
- Experience with Agile methodology and Behavior Driven Development
- Experience with Db2 or Sybase database

Knowledge of French and English is required.

Morgan Stanley is an equal opportunities employer. We work to provide a supportive and inclusive environment where all individuals can maximize their full potential.