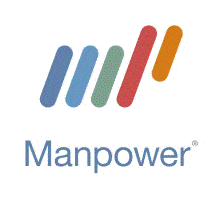 Legal Assistant from Manpower Professional
Edmonton, AB
Legal Assistant
Manpower is currently seeking a Legal Assistant to fulfill a contract position in Edmonton, AB.
Responsibilities:
Extensive work managing calendars, scheduling appointments and updating diaries.
Documenting and processing budgetary/claim expenses.
Typing, editing and proofreading judgments, including researching and verifying case and statute citations, to ensure accuracy of the finished product prior to filing.
Researching and preparing correspondence and memoranda of a highly complex and confidential nature.
Preparing material for court hearings.
Handling of sensitive and confidential information.
Establishing and maintaining filing systems.
Handling incoming telephone inquiries and mail.
Coordinating travel arrangements often of complex nature.
Coordinating meetings and conferences, which includes organizing and assembling all documents required
Performing other related administrative tasks as requested.
Required Education / Experience:
Bachelor in Business Administration, Accounting, Finance and and Legal Diploma
Minimum 1-2 years' experience working as a legal assistant
Minimum 3 years relevant working experience
Minimum 1-2 years' experience drafting orders for lawyers
Experience in financial reporting, ensuring the accuracy and reliability of financial statements
Experience with MS Office Suite (Excel, Word, PowerPoint, Outlook)
Knowledge of Accounting principles and Canadian public sector accounting standards.
Experience in customer service and ethics
Please email your resume directly to carmen.kowalewski@manpower.com