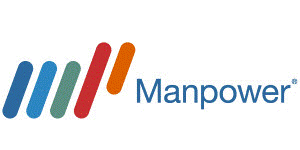 Legal Assistant for a Bank in Scarborough at Manpower
Scarborough, ON
Manpower is currently hiring for a candidate with legal background in real Estate with the ability to conduct title searches. This position in based in one of the top 5 bank in Canada.

Below are the job details:
- Process day-to-day general requests and queries accurately and in a timely manner to ensure customer satisfaction

- Verify all legal documentation (discharges, undertakings, acknowledgement, easement agreements, postponement agreements) against discharge/release provisions as per valid Credit Agreement to ensure necessary due diligence and conditions are met prior to the execution of documents

- Process and document internal fee collection to ensure accuracy and integrity of account information

- Ensure compliance of repayment to the terms and conditions of the authorized credit

- Conduct sub-searches and preparation of reports
- Maintain discharge files for accuracy and data validation

- Follow compliance policies, controls, procedures and guidelines ensuring privacy and confidentiality of information at all times, with consistency in meeting service level agreements.

- Assist in various department initiatives or on-going projects for continuous improvement purposes and identify opportunities to improve or enhance processes, procedures and service for clients to ensure department efficiency

This is a contract role leading to a perm role within the organization.

If you are a candidate with legal back ground in Real Estate with the ability to title search please apply to this post
or call 416 225 4455 Ext 1200

ManpowerGroup recognizes the importance of providing an accessible and barrier-free environment. We are committed to creating a welcoming, fair and inclusive environment by offering equal opportunity to access our services. At ManpowerGroup, we are committed to providing accommodations, and will work with you to meet your needs.