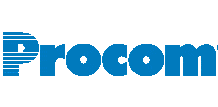 Legal Assistant - Permanent Role at Procom
Toronto, ON
Client ID: 273338
Legal Assistant – Permanent Role
On behalf of our client in the Cannabis industry, PROCOM is looking for a Legal Assistant for a permanent opportunity.
Legal Assistant– Job Description
Manage legal documentation and correspondence in strict confidence
Coordinate appointments, including all correspondence and logistics necessary
Ensure authorization process is executed as per company's policy
Liaise with business departments in communications regarding the resolution of legal issues, maintenance and administration of legal documents
Ensure authorization process is executed as per company's policy
Conduct legal research, analysis and write summaries
Such other duties and responsibilities as may be assigned from time to time which are compatible with the position.
Legal Assistant– Mandatory Skills
2-5 years of legal assistant experience
Experience drafting and reviewing commercial agreements for accuracy, risk assessment and mitigation.
Knowledge of the contract law and understanding of the business context of contracts
Experience with maintenance and administration of contracts
Detail oriented, highly organized and professional
Motivated team player
Able to work autonomously with little supervision
Strong communications skills
Training and presentation skills.
Flexibility in maintaining workload and dealing with tight deadlines
Proficient with MS Office, Excel and PowerPoint.
Legal Assistant – Nice to Have Skills
Recent experience from a Canadian law firm
Bilingual English/French is an asset
Legal Assistant - Assignment Start Date
ASAP - Permanent
Legal Assistant - Assignment Location
Downtown, Toronto