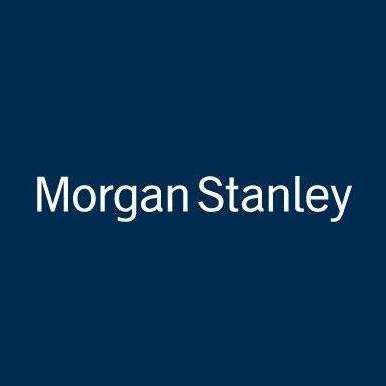 Linux Platform Tooling Specialist 3150409 at Morgan Stanley Services Canada Corp.
Montreal, QC
Company Profile
Morgan Stanley is a global financial services firm and a market leader in investment banking, securities, investment management and wealth management services. With offices in more than 43 countries, the people of
Morgan Stanley are dedicated to providing our clients the finest thinking, products and services to help them achieve even the most challenging goals.
As a market leader, the talent and passion of our people is critical to our success. We embrace integrity, excellence, team work and giving back.

Technology
The Technology division partners with our business units and leading technology companies to redefine how we do business in ever more global and dynamic financial markets.
Our sizeable investment in technology results in leading-edge tools, software, and systems. Our insights, applications, and infrastructure give a competitive edge to clients' businesses—and to our own.

Enterprise Technology & Services (ETS) delivers shared technology services for the Firm supporting all business applications and end users. ETS provides capabilities for all stages of the Firm's software development lifecycle, enabling productive coding, functional and integration testing, application releases, and ongoing monitoring and support for over 3,000 production applications.
ETS also delivers all workplace technologies (desktop, mobile, voice, video, productivity, intranet/internet) in integrated configurations that boost the personal productivity of our employees. Application and end user services are delivered on a scalable, secure, and reliable infrastructure composed of seamlessly integrated datacenter, network, compute, cloud, storage, and database services.
Position Description:
We are  looking to grow  our Specialized Electronic Trading Infrastructure Team with a cross-discipline platform tooling specialist looking at Linux Systems,  Data,  Security and Automation.   She or He will work with our partners across technology to find solutions to allow us to grow revenue, manage risk or reduce cost by leveraging existing technologies, onboarding new technologies or building it themselves.
The Morgan Stanley electronic and algorithmic trading platform is the core infrastructure behind the success of the Morgan Stanley Equities business and continues to be a primary driver of future growth and success in the industry. 
 
Your responsibility will be to enhance, maintain and develop new tools for both yourself and others to effectively manage the infrastructure platform including our electronic trading lab. The ideal candidate will embrace the challenge of automating away toil freeing up time to challenge new technologies and grow their skillset.
In addition to possessing the exceptionally strong technical skills listed below, the ideal candidate must be able to work in a fast-paced environment, globally, write clear and concise technical documentation and be able to verbally communicate ideas and engage in technical discussions and debates with technical management while still maintaining professionalism. 
Skills  Required (At least one technical domain):

Automation / Tools / Data
- Demonstrable scripting experience (Python, golang, Perl, Ruby) or other high level programming or scripting tooling including extracting and updating data in enterprise data sources and interacting with the networks
- Experience working on shared code bases using best practices in CI / Source Control / Release Management and Change Control
- Application and Infrastructure Configuration management
- Automated build / packaging experience - Ansible, RPM, Puppet, Chef
- Standard analytics libraries like numpy/panda
Systems
- Deep Experience in Linux Systems.  Must be capable of demonstrating  high levels of proficiency from the command line
- Experience in  network principles (routing & switching) for the first hop off the box. Must be capable of demonstrating  high levels of proficiency.
Professional:
- Strong sense of ownership/accountability
- Must have the ability to work in our dynamic, fast paced environment
- Demonstrated self-growth outside the office
- Desire to learn and adapt to new technology
- Comfortable presenting to global audiences
- Open source contributions a bonus
- Ability to prioritize along with good time management skills
- Outstanding attention to detail and communication skills
Skills Desired (Must be willing to learn):
Automation / Tools / Data / Integration
- AWS/GCP, Terraform etc automated provisioning tool chains
- OCI Container and Execution Frameworks (Docker, Podman)
- K8S (Openshift, Rancher etc)
- Intermediate (No) SQL Skills
- Trading System Application Configuration / Deployment / Management Experience
Systems
- Familiarity with MIT Kerberos application within enterprise Linux environments
- IPtables principles and practices
- Detailed experience working with Unicast and Multicast network protocols and routing metro and regional FC networks.
- Kernel-Bypass and why
- Time synchronization methods capable of achieving international financial standards
- Automated OOB Management - Redfish
- NICs - Solarflare, Mellanox, ExaBlaze ExaNIC adapters
Security / Networks
- Firewalls - Fortinet firewall management
- Zeek/ Corvil network analytics package
- Work capture appliances
- Corvil, Endace, nPulse),
- optical taps,
- Wireshark
Knowledge of French and English is required.
Morgan Stanley is an equal opportunities employer. We work to provide a supportive and inclusive environment where all individuals can maximize their full potential.