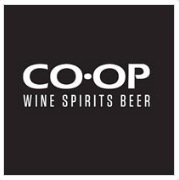 Liquor Store Clerk Cashier at Calgary Co-op Wines & Spirits
Calgary, AB T3G5Y6
Calgary Co-op's businesses include a wide variety of departments ranging from Food, Petroleum, Wine Spirits and Beer, Pharmacy, and Home Health Care. We offer diverse and exciting career opportunities for all ages in several locations in and around the Calgary, Airdrie, Strathmore and High River areas. So, wherever you live and whatever your skills, we'd love to have you join our co-operative team, and become part of a company whose roots run deep into the heart of the communities we serve.
We're currently seeking a Cashier to join our Liquor Department team! This position reports directly to the Liquor Store Supervisors, and some of the main responsibilities include;
Ensure customer service is provided through maintaining a safe and efficient operation while adhering to company policies, procedures and standards.Performing all aspects of Liquor Store Clerk/Cashier functions including but not limited to; stocking, building displays and facing in an efficient and organized manner. Ensures display presentations and proper stock levels are maintained with respect to inventory on hand.
Handles merchandising ensuring, minimizing damages and markdown. Provides substitutions as directed, and ensures price integrity including price changes.
Performs general cleanup duties such as spills, display fixtures and washrooms to ensure a neat and organized location. Responsible for keeping the sales floor and back stock area clean of cardboard and debris including the disposal of garbage. Assist with regular clean up duties to ensure an efficient, safe and clean Wine Spirits Beer location is maintained.
What skills and abilities will you need to be considered?
Grade 10 or acceptable combination of education and experience.
Must be fluent in English (CLBA- Canadian Language Benchmark Assessment score of 5 or higher)
Must be 18 years of age
What skills and abilities will set you apart from others?
Previous liquor retail with strong product knowledge of provincial liquor regulations or equivalent retail experience
Basic Word, Excel and Outlook
Cash handling or cashier experience
Benefits & Perks
Calgary Co-op has excellent opportunities for increasing levels of responsibility, personal growth and challenge. We offer competitive wages, paid vacations, employee discounts, a recognition program, social committee events, employee and family assistance plan. As well as numerous training and development programs.
We believe that if we take care of our team members, our team members will take care of our business.
We thank all applicants for their interest; however only those being considered for an interview will be contacted.