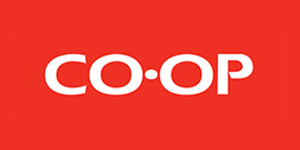 Loss Prevention Investigator at Calgary Co-operative Association Limited
Calgary, AB T2H3A5
THE OPPORTUNITY
The Loss Prevention Investigator (LPI) is primarily responsible for preventing financial loss caused by theft and fraud, supporting safety and environment program compliance in their assigned stores. The LPI will utilize several tools to minimize loss to the Company, including but not limited to identifying incidents of theft and fraud both internally and externally, reviewing CCTV and reports, monitoring the store's physical security, auditing the Electronic Article Surveillance (EAS) and driving a "shrink elimination" culture in the store. Other responsibilities include: preparing accurate and detailed case reports documenting apprehensions and recoveries, preserving evidence, interacting with law enforcement and testifying in criminal court actions. The LPI must report any hazardous or unsafe condition to the Manager on DUTY (MOD) and carry out job responsibilities in a manner that minimizes the risk of injury to themselves at all times, respond to Asset Protection and operational concerns of all Team Members and remain focused on store specific business objectives while supporting key Asset Protection and operational responsibilities. All LPI staff can be called to act as security during crisis situations. The LPI is to rely on outside authorities, such as Police when situations erupt that are beyond the professional ability of the Department. 
Qualifications:
Six Months Retail Loss Prevention Investigative experience
Two (2) years' Security experience
Knowledge, skills, abilities and competencies:
Proficient with the use of Windows based systems
Strong understanding of internal theft identification, surveillance, and Apprehension Methodologies
Knowledge and expertise in conducting investigations
Ability to work within assigned action plans to resolve key business issues
Highly developed interpersonal skills for dealing with sensitive or controversial information 
Compensation
A competitive compensation package including an attractive base salary, incentives and excellent benefits, including an industry leading pension plan and more. Further details will be discussed in a personal interview.
Join Calgary Co-op, a Company whose roots run deep in to the heart of the Community
Founded in 1956, Calgary Co-op has grown into one of the largest retail co-operatives in North America. Whether it's pumping gas in inclement weather, caring for our fresh products or delivering prescriptions to your home, we are the leaders of the industry.
We are the only retailer in Calgary that delivers an annual membership refund in the form of cash and equity to our member-owners. Our loyal patrons enjoy the benefits of ownership while taking pride in contributing and building the local community.
Investing million's into the Calgary community each year, we play a major role supporting numerous not-for-profit and charitable organizations. In addition, we are very proud to give strong support to local farmers and ranchers. Calgary Co-op is much more than just a store, Calgary Co-op's roots run deep into the heart of the community.  
If you possess the above qualifications, and interested in this career opportunity with Calgary Co-op, please apply in confidence, stating qualifications and salary expectations.
We thank all applicants for their interest; however only those being considered for an interview will be contacted.  
Parking
Merchandise Discounts
Paid Holidays
Flexible Schedules
Paid sick days
Professional Development
Employee Events
Employee Referral Program