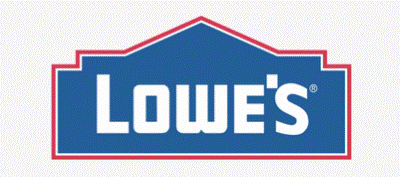 LWS - Assistant Store Manager Sales at Lowes
Toronto, ON M6N 5B7
Lowe's
LWS - Assistant Store Manager Sales
Reference Number : ST-20-3321-4892
City : Toronto
Job status : Full time
Job Category : Management Team
Meet Lowe's Canada, a team of more than 28,000 associates who demonstrate their commitment every day by constantly seeking to satisfy their customers and by putting their heart into making a difference in the communities we serve.
Our home improvement family operates or services more than 600 corporate and affiliated dealer stores. With a distinctive product and service offering and complementary store formats ranging from neighbourhood hardware stores to big box stores, our Lowe's, RONA, Reno-Depot, Dick's Lumber and Ace banners are always looking for dedicated associates to help meet the needs of all DIYers and contractors.
So, join a Canadian leader headquartered in Boucherville, Quebec, be part of something bigger as we expand our horizon and discover a world of opportunities!
OUR EXPECTATIONS
The primary function of the Assistant Store Manager (ASM) is to oversee store programs through effective delegation and management of work, employees, time, and resources, including securing appropriate staff coverage and assisting in the recruitment/selection processes.
This also includes overseeing the opening and closing procedures in the store, overseeing handling cash deposits and outflow for a multimillion dollar business, and ensuring store compliance with all safety procedures.
Also responsible for increasing sales and maximizing profit margins through forecasting, sales reports, store promotions/programs, and managing inventory.
THE QUALIFICATIONS WE ARE LOOKING FOR
Minimum of 3 years previous Retail Management experience in a big box environment, supervising large teams, including hiring and coaching of employees
Previous experience in the home improvement industry is advantageous
Functional knowledge of retail merchandising, operations and retail management practices and procedures.
Experience selecting, assessing, coaching, counseling and developing associates in a retail environment.
A strong customer service orientation and focus.
Effective organizational, communication (written and oral) and problem solving skills.
Comfortable operating in a fast-paced and ever-changing big box retail environment.
An Associate's or Bachelor s Degree in Business is preferred
Proficient with Microsoft Office, i.e., Word, Excel & Outlook
Availability to work a flexible schedule, including days, evenings, weekends, and holidays as needed.
Please apply online at: https://rita.illicohodes.com/go/5ee0d788c8d57f05a2bbeaed/51fc022058b70066fae49dce/en