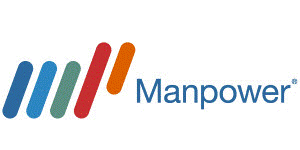 Maintenance Technician at Manpower
Ottawa, ON
Our client, a full-service uniform rental program service is looking to add on their team a Maintenance Technician who has some knowledge of Boiler / HVAC and prior experience to perform welding MIG, TIG, ARC.

What's in it for you?
* Full time Monday to Friday
* Ottawa East location
* Competitive Pay
* RRSP and DPSP Contribution
* Career advancement opportunities

What is the job?
* Maintain an industrial laundry facility
* Repair / install / trouble shoot industrial equipment

What you bring to the job?
* 2 years' experience in repairing industrial equipment
* Ability to read blueprint
* Knowledge of computers
* Ability to stand up to 7 hours in an 8-hour shift
* High school / GED

Stop your job search and apply today.

ManpowerGroup recognizes the importance of providing an accessible and barrier-free environment. We are committed to creating a welcoming, fair and inclusive environment by offering equal opportunity to access our services. At ManpowerGroup, we are committed to providing accommodations, and will work with you to meet your needs.