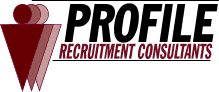 Manager / Financial Services Operations & Administration $85K + bonus at Profile Consultants
TORONTO, ON M5H 2M5
Manager / Financial Services Operations & Administration      $85K + bonus
This is an excellent growth opportunity with an award winning company in the investment sector.
Our client is on the 100 Best Companies to Work for list. They are looking to hire a Manager / Operations and Administration for their Canadian Operations Processing Department. The position will be responsible for the management of a team of 10 associates, supervising performance, productivity and development; managing relationships with all internal and external stakeholders; identifying and improving processes and establishing procedures to improve efficiency; accountable for assessing risk, audits and control; assisting in the development and implementation of strategies for the department to meet the objectives of the division and the firm. Also included will be the management of multiple complex assignments and projects.
Required will be a University degree or equivalent experience (3 to 5 years), in the Financial Services industry. Operations experience is preferred. Demonstrated people management, leadership and decision-making skills are all required. The ideal candidate will also have CSC, CPH.
Please send your resume as an MS Word attachment to candidates@profileconsultants.com accompanied by a cover letter outlining why you are interested and qualified for this position.  Please ensure your email subject line includes, in this order, your first and last name, the ad number, and the job title.
Please quote reference number MB 1014.
For other positions, please visit PROFILE'S web site at www.profileconsultants.com