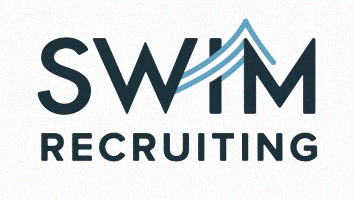 Manager of Financial Reporting & Tax at Swim Recruiting
Vancouver, BC
Diverse, exciting, and challenging management role with a fantastic company based in Vancouver. Reporting into a Senior Director, with 2 Accountants as direct repots. Good opportunity for long-term growth within a vibrant corporate culture. 
Who- the Company:  
Swim Recruiting is very excited to represent this reputable company to the Vancouver candidate market! The company is successful and stable, with several best-in-class projects on the go. 
What- the Role: 
Our client is seeking a new Manager who will have a blended portfolio including financial reporting (under IFRS and ASPE) and Canadian taxation (both tax planning and tax compliance).  Reporting into a Senior Director of Finance, the Manager will directly lead, mentor, and coach 2 Accountants. Additionally, the Manager will become involved in process improvement and on projects such as enhancing internal controls. This complex company has several operating companies and a few investment entities. This is a great role for someone who enjoys variety in their day-to-day work and collaborating closely with a high-performing team. Swim Recruiting will provide interested candidates with a full job description. 
Who- the Candidate:  
We are looking for people who are bright, hard-working, professional, confident, upbeat, and dynamic. This is a wonderful career opportunity for someone who wants to develop their career over the years with a mid-sized and highly successful real estate development company.  
Qualified candidates will have a blend of financial reporting skills (ideally both ASPE and IFRS, but at minimum one or the other) and taxation technical skills. With regards to tax, the more experience the better, but the company is open to someone who is still developing their Canadian tax knowledge and who is eager to work on complex tax planning matters with an external expert. CPA designation is required, and public practice training is preferred. We are looking for individuals with prior experience managing 1 or more direct reports, and who have the ability to mentor, coach, and lead by example. 
We are seeking a solid accounting & tax leader, of course, but the successful candidate will be much more than that- we are looking for people who lead a well-rounded and active life, whether that be through philanthropic pursuits, sports, hobbies, continuing education, travel, etc. 
Where: 
Located in the heart of Vancouver's downtown core. 
How Much: 
Competitive base salary commensurate with experience and skills- please discuss with Swim. The company also provides a performance-based bonus, professional development support, and good benefits. 
When & How to Apply:  
This search is moving very quickly! If you already have a Recruiter at Swim, please reach out very soon. If you do not yet have a contact at Swim Recruiting, please hit 'APPLY NOW' and send us your resume in Word format.