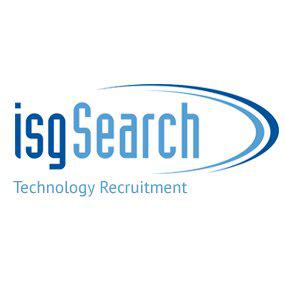 Manager Security Consulting and Advisory at isgSearch
Toronto, ON
Our client
One of North America's most recognized and respected brands, voted one of the best companies to work for in Canada, is looking for someone to assist in their continued, large scale business and technology transformation initiatives.
What's in it for you?
Be at the forefront of Security transformation in a Fortune 500 firm looking to take advantage of IOT, Big Data, Cloud, and Mobile platforms etc. Greenfield opportunity, a chance to move into management and build, influence and design- to make the job your own, in a company that has great people and believers in work/life balance etc
Responsibilities
A leadership role responsible to protect critical informational assets of the enterprise against security threats.
lead a team of security professionals focused on cybersecurity areas supporting the development and evaluation of projects, programs, processes and procedures to mitigate cybersecurity risk, understanding and applying pertinent industry and government regulations, contracts and requirements.
This role is also responsible for creating a security awareness program and implementing it across the enterprise.
Assist projects in formulating security requirements, design controls, and ensure implementation in accordance with company standard, regulatory requirement, risk appetite etc.
Advise on appropriate security standards, requirements, controls and security technology/solution.
Engage IT project teams throughout the project lifecycle to identify and prioritize applicable security controls and provide guidance on how to implement these controls.
Conduct Threat and Risk Assessments (TRAs) to assess, analyze and quantify security risk.
Define security architectures and provide pragmatic security guidance that balance business benefit and cybersecurity risks.
Skills & Qualifications
A bachelor's degree in Computer science, Computer Engineering or equivalent.
Minimum 5 years in Cyber Security leadership, preferably within the financial services industry or other large/multi-national organization.
Application Security expertise
Security certification of one or more of the following: CISSP, CISA, CISM
Experience in consulting stakeholders with complex business transformation, technical advisory, and risk strategy underpinned by a deeper subject matter expertise.
7+ years of experience with security architecture, design and assessment of web-based multi-tier information systems,
Experience conducting risk assessments, vulnerability assessments, vendor and third party risk assessments and recommending risk remediation strategies.
Consistent record of developing and improving the security posture of enterprise and global organization.