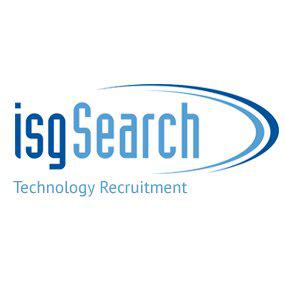 Manager Security Operations at isgSearch
Toronto, ON
Our client

One of North America's most recognized and respected brands, voted one of the best companies to work for in Canada, is looking for someone to assist in their continued, large scale business and technology transformation initiatives.

What's in it for you?

Join a team in expansion mode. Be at the forefront of transformation in a Fortune 500 firm. A chance to build, influence and design- to make the job your own, in a company that has great people and believers in work/life balance etc



Responsibilities


Responsible for the protection of computer systems, networks, and data and the incident detection and response program.
Manage the daily operations of the Security Operations functions.
Work in partnership with other IT teams and external service providers in the development, implementation and operation of a Security Operations Center (SOC).
Maintain security log infrastructure to monitor, analyze, and respond to log anomalies.
Identify operational, and tactical cyber intelligence to improve security operations and support efforts to prepare for, monitor, detect, analyze, contain, remediate, and recover from security incidents; Conduct research of emerging security threats.
Work with and manage third party service providers as needed on vulnerability scans, penetration testing, incident management, managed SIEM, IDS/IPS, Data Loss Prevention (DLP), and threat intelligence.
Establish, maintain and report metrics to accurately track the current state of defenses, trends, compliance and key performance indicators
Work cooperatively with other IT teams and others to help improve and transform the cyber security program and security capabilities including DevOps support.
Manage multiple direct reports including recruitment, performance reviews, development, coaching and mentoring for a team of highly specialized security professionals.
Skills & Qualifications
10+ years in Cyber Security leadership/senior management roles, preferably within the financial services industry and/or other large/multi-national organization.
3+ years in a management role leading a security operations team in an enterprise environment.
Security certification of one or more of the following: CISSP, CISM, CCNA Security/Cyber Ops, CCNP Security, CCIE Security, GCIA, GCIH, GMON.
Experience with cyber security in the domains of cyber threat intelligence and analysis, SOC, security monitoring and incident response.
Demonstrated ability to build a best-in-class security operations center.
Knowledge in emerging technologies and tactics used within a SOC, and how they are applied to improve efficiency and effectiveness.
Knowledgeable in the development of incident response playbooks, ensuring alignment with best practices, minimize gaps in response and provide comprehensive mitigation of threats.
Understanding of tactics, techniques and procedures associated with cyber threats and the ability to develop relevant alerting, countermeasures, and threat hunting techniques.
Strong understanding of security operations technologies including IDS/IPS, firewall, network monitoring/analysis, SIEM and orchestration.
Strong understanding of cyber security concepts, protocols, industry best practices, strategies, frameworks and regulations such as International Standards Organization (ISO) 2700x, NIST Cybersecurity Framework, Payment Card Industry Data Security Standard (PCI DSS), Sarbanes-Oxley (SOX).
Understanding of the Software Development Life Cycle and Development Operations (DevOps) principals.