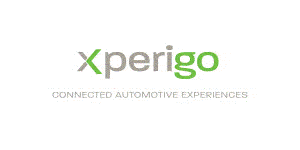 Manager, Solution Centre at xperigo
Moncton, NB E1C0M3
XPERIGO IS AN EXCITING PLACE TO WORK. For 25 years, XPERIGO has provided products and services to the automotive sector in Canada. Working with some of the biggest and most prestigious automotive brands in the world, Xperigo has developed industry-leading solutions that have fueled rapid growth. With a keen focus on innovation, Xperigo has expanded its suite of services and solidified our place as a valued strategic partner to our many clients. Xperigo is fast becoming a global force in the automotive sector.
Proudly Canadian, Xperigo has provided B2B roadside assistance services in Canada and recently expanded into the U.S. market in 2017. We provide private label roadside services to top automobile manufacturers, rental car companies and other organizations with large vehicle fleets. We are dedicated to providing best in-class customer experiences to our clients and are continually looking new and innovative ways to exceed our client's expectations.
In 2018, Xperigo was recognized as one of Canada's Top 10 Most Admired Corporate Cultures. Xperigo was recognized by a leading industry association (Contact Centre World) as being a Best Contact Centre, Best Emergency Service Centre, Best Use of Self-Service Technology and Best Contact Centre IT Pro.
Currently our Customer Experience team is looking full-time Manager to coach, and developing their direct reports as well as ensuring service levels and call centre requirements are being achieved.
We offer a full suite of benefits, professional development opportunities and a competitive salary. Our new Moncton office is located on Millennium Drive, close to the Downtown core and easily accessible.
Lead, support, and develop direct reports
Foster a cohesive working environment among customer experience leadership team, leveraging the team's strengths to support Xperigo's success.
Achieve contact centre performance metrics including service level, client KPIs, employee satisfaction and yearly budget attainment.
Oversee incentive programs to assist in exceeding client expectations.
Budget management for the contact centre resources and vendors. 
Play an active role in defining the strategic operations plan for the contact centre
Ensure programs are in place to achieve goals and objectives as outlined in the strategic operations plan.
Review, analyze and provide root cause analysis on customer service opportunities to address gaps and trends in contact center performance.
Establish a continuous improvement and performance culture within the centre.
Review system performance and current processes, ensuring they are aligned with the strategic goals, provide recommendations for continuous improvement. 
Oversee the outsource contact centre vendor and remote contract network performance with respect to KPI performance and any other requirements outlined in vendor contract.
Provide support where needed to the vendor relations supervisors.
Look for, suggest and help implement new and innovative methods for quality improvement.
Job Requirements:
Post-secondary education

Bilingual (French & English), both written and verbal

Previous experience in performance management of employees and call centre operations

Budget management experience

Project leadership

Strong relationship management skills

Team player who fosters a culture of continuous improvement and innovation

Solid problem solving skills, and ability to provide recommendations/solutions
Assets
Operations Management and Strategic Management an asset