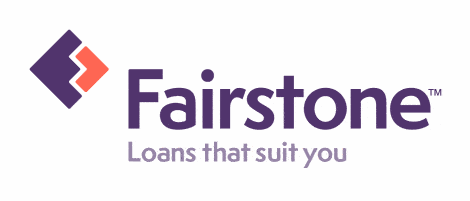 Manager, Treasury Operations at Fairstone Financial
Montreal, QC
We are currently seeking a Manager, Treasury Operations to join our dynamic and collaborative team in Montreal. Reporting to the Assistant-Treasurer, the candidate will be responsible for treasury operations, cash forecasting, financial risk management and information systems.  He/She will supervise a team of 2 treasury analysts and run our internship program. This is a great opportunity for a collaborative leader with strong organizational and analytical skills to contribute and develop within the heart of our corporate finance strategy.
Description:
Manage and optimize cash management and treasury operations activities, including administration of bank accounts and negotiation of bank fees.
Oversees the review and update of operating cash forecast, short-term liquidity analysis and management reporting
Lead cash management projects, including the implementation of new services and bank technology, and champion process improvement with a lean approach
Support financial risk management activities, including execution of FX and derivatives contracts, regular monitoring of program performance, derivative valuation and hedge accounting tests

Lead treasury strategy, supervise, coach, train and perform evaluations of direct reports

Develop and maintain strong relationships with both external (cash management banking relationships) and internal parties (account payable, legal, accounting, IT, branch operations, etc)
Act as a champion for our treasury management system solutions and support upgrades of our ERP system Workday
Ensure treasury activities are in compliance with treasury policies, accounting guidelines, governance policies and internal controls
Maintain up-to-date knowledge on industry trends and share best practices with team
Fairstone is an equal opportunity employer. Accordingly, we will make reasonable accommodations to respond to the needs of people with disabilities.  Individuals who view themselves as Aboriginals, members of visible minorities, and disabled are encouraged to apply in confidence.
Qualifications:
Bachelor's degree in finance, Accounting, or Economics
Professional designation (CFA, CTP, or CPA)
A minimum experience of 7-10 years in treasury management and risk management and 5 years in employee management. Experience in financial services or retail industry considered an asset.
You are recognized for being a positive team leader with excellent communication skills (verbal and written, English and French), who shows passion for quality products and processes delivered on you
You have excellent organizational skills, you are autonomous, able to manage multiple deliverables and meet deadlines
You demonstrate initiative, accountability, data integrity with strong attention to details
You demonstrate an ability to work in a dynamic, fast-paced environment and to adapt quickly to changing priorities
You have strong computer skills: Advanced Excel (VBA, Macro is desired), Word, Access, PowerPoint, Bloomberg, Workday
Compensation and Benefits for Permanent Employees:
▪Very Competitive salary with bonus potential
▪Flexible Health, Dental, Vision Benefits and 
▪Employer Sponsored Pension & Savings Plan 
▪Paid Planned and Unplanned days 
▪Tuition Assistance Programs, Volunteer Day, Personal Days
▪Ongoing Learning, Development and Manager Training 
▪Opportunities for Advancement 
▪Referral Incentives up to $ 5000.00 
and Much More……