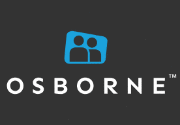 Managing Accountant at Osborne Recruitment
TORONTO, ON M5X 1K6
Joining a European Business focused team of a leading international property company, the CPA qualified Managing Accountant will key member of the Management team supporting the accounting and preparation of financial statements.
The Role:
Review the month end accounts ensuring that each process has been carried out effectively for account/variance analysis
Hold responsibility for the timely and correct delivery of monthly, quarterly and annual account reports for the senior management team
Prepare inter-company accounts, reviewing journal entry allocation
Assist and be an actively involved member of the ERP system implementation team
What's in it for me?
Along with a very competitive salary you will also have incredible benefits including an employee discounts program, health benefits plan, tuition, membership support and much more not to mention the amazingly positive work environment and terrific colleagues.
You will have:
2+ years of qualified CPA experience in an IFRS and CAN GAAP in a relevant similar position
Advanced MS Excel experience
Fluent written and spoken English, a team-oriented positive personality
Excellent time management, organisation and communication skills
This is an amazing opportunity for you, a CPA qualified, experienced Managing Accountant to take the next step in your career with the support of an incredible team in a highly positive and enjoyable environment today.
TO APPLY NOW please email your resume to Rachel.brown@osbornerecruitment.ca today
See www.osbornerecruitment.ca today to check out our other live jobs now!
$80,000.00 - $95,000.00 /year
Tuition, health, work-life balance, competitive salary