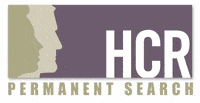 Manufacturing Engineer at HCR Permanent Search
VAUGHAN, ON
HCR Permanent Search is currently working with a top manufacturing company in Vaughan who needs to hire a manufacturing engineer. To be considered, you would need experience working for a manufacturing company and have experience making improvement to material flow and inventory systems.
MINIMUM REQUIREMENTS
• A college diploma in engineering
• Preference for someone who is TPS/Six Sigma/Lean certified/trained
• Experience in a manufacturing setting as a Manufacturing Engineer
• Experience making improvements to material flow and inventory systems.
• Experience using AutoCAD considered an asset.
RESPONSIBILITIES
• Examining operator walking movements to understand the line better.
• Work with other departments to establish an effective container system. This could include WIP and finished goods
• Design and support flow rack construction
• Make improvement to material flow routes for WIP
• Train operators in material flow and work instructions.
• Work with forklift operators and make improvements in terms of their driving paths
• Work with management on CAPEX requirements
CONTACT AND RESUME SUBMISSION:
If you feel you are an excellent candidate and have the required skills and experience indicated above, please send your attached resume and any important details to HCR Permanent Search, care of the recruitment consultant listed below. Only qualified candidates who can work in Canada without restrictions will be contacted. Please ensure that you indicate the name of the position you are applying for in the subject heading.
Thank you for your interest.
Massimo Mancini
Sr. Technical Recruiter
HCR Permanent Search
Phone: 905-669-2400 x 2238
Email: mmancini@hcr.ca
www.hcrpermsearch.com