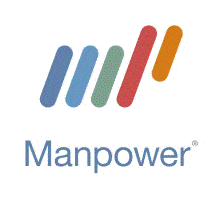 Marketing Accounting Advisor at Manpower Services
Calgary, AB T2P5P8
Marketing Accounting Advisor

Manpower is currently seeking a Marketing Accounting Advisor for a contract position with a client in the Major Pipeline Company in Calgary, AB area.

Accountabilities
Monthly Cash Settlements and Invoicing
• Responsible for the invoicing and settlement process
• Assist with preparation of bank reconciliations
• Assist with wire payment setups, cash receipts and related verification of these transactions
• Verify accuracy of tariffs and counterparties invoices
• Prepares month end journal entries, accruals, and actuals
• Work closely with Front Office marketing staff to ensure accuracy of monthly accruals
• Prepare support and filings for government reporting
• Prepare, verifies and inputs journal entries into general ledger system
• Verify and inputs tariffs and shipper balances into accounting system
• Analysis and verification of revenue margins
• Analysis of inventory valuation and profit/loss
• Other financial account analysis
• Assist with development, documentation and effective operation of financial controls
• Assist with implementation of process and accounting system improvements

Knowledge, Skills & Abilities
• University degree or education in a related financial discipline (accounting, finance or financial risk management)
• Professional accounting designation preferred
• Three – five years of progressive working experience in a financial environment
• Energy marketing accounting experience with crude oil, NGL's and / or natural gas is required
• Demonstrated strong analytical abilities
• Effective at managing interpersonal relationships and strong communication skills
• Experience with oil / natural gas marketing and risk systems would be considered an asset.

Please email your resume directly to

Alyson.Mcgrevey@manpower.com

or call 403-303-4533.

Alternatively, you can view our current open positions on manpowerab.com

Even if this one might not be the one for you, please do not hesitate to send your email to

Calgary.ab@manpower.com

and let one of our Talents Management Consultants connect with you about our other opportunities.

Follow us on Facebook (manpoweralberta), Instagram (Manpower.AB), twitter (ManpowerAB) & LinkedIn (ManpowerAB).