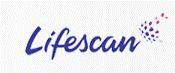 MARKETING ASSOCIATE - CO-OP at LifeScan
Burnaby, BC V5C6S7
LifeScan was founded in 1981 to provide solutions for people with Diabetes, focusing on the design and manufacture of test strips and electronic meters for blood glucose testing. Following the launch of the Onetouch brand in 1987, LifeScan has expanded to over 90 countries, serving over 20 Million patients worldwide and is the market leader. The business employs around 2,400 people worldwide with hubs in Chesterbrook USA, Inverness UK and Zug Switzerland.
The Opportunity:
LifeScan Canada is committed to improving the quality of life for people with diabetes so we've created a unique system of products and services tailored to meet the needs of people with diabetes and health care professionals. As a leader in blood glucose monitoring and customer care, LifeScan is working to bring you the next important advances in diabetes care.

LifeScan Canada Ltd. is currently recruiting for a Marketing Associate (co-op), Professional/Retail to join our Marketing team to assist in the development and implementation of programs and campaigns for key stakeholders: consumers, healthcare professionals, and retail channel to drive trial, conversion and recommendations of OneTouch® meters and test strips. This will be an 8 month Co-Op/Internship with the duration of the Co-Op/Internship assignment running from September - April 2020. This position will be located ion our Burnaby, BC offie.
Job Focus:
Assist in the development and implementation of programs and campaigns for key stakeholders: consumers, healthcare professionals, and retail channel to drive trial, conversion and recommendations of OneTouch® meters and test strips
Coordinate patient and healthcare professional events to build diabetes leadership and loyalty with customers to achieve brand and business objectives
Assist with creation and execution of sales representative communication tools to support marketing programs and products
Prepare information and materials related to project schedules, budgets and launch plans
Utilize project management skills to ensure deadlines and deliverables are met
Work as part of a multi-disciplinary team, collaborating with others across the company (e.g. Sales, Marketing, Customer Service, Finance) as well as external partners, including agencies and customer service teams
Gain experience working on a variety of marketing projects as assigned