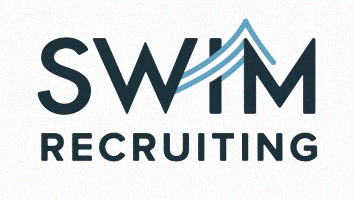 Marketing and Communications Coordinator at Swim Recruiting
Burnaby, BC
Great career opportunity to work as part of a dynamic marketing team of a non-for-profit organization headquartered in Vancouver. This exciting role has an emphasis on graphic design, content creation, and content development for various platforms and media (articles, newsletters, website, social media, etc.) 
Who - the Company:  
Our client is non-for-profit that that represents more than 4,000 professionals within the environmental industry. They offer training programs and growth opportunities in order to make a competent and sustainable workforce in the water sector, creating a strong network of water practitioners, and fostering leadership and innovation within the water community.  If you are looking for a stablished association and you are interested in developing you Marketing and Communication experience, this could be an ideal place for you!
What - the Role: 
The Marketing and Communication Coordinator will provide support to the Communications Manager in creating, implementing and evaluating annual work plans, budgets and communication strategies, and tactical marketing plans. This person will maintain an annual editorial plan, solicit content, write and/or edit articles, design layouts, manage distribution lists for the organization magazine and newsletters, while managing the content for the website and social media platforms. Also, this person will be responsible for developing content, and graphically design digital and print marketing materials such as research and project reports, brochures, event signage, branded collateral, advertisements, etc.  
Who - the Candidate: 
We are seeking a Marketing and Communication Coordinator with 1-2 years' experience and a great eye for design. You must be proactive, detailed-oriented and creative. Excellent written and verbal English communication skills are very important in this role. The ideal candidate will have advanced Adobe Suite (In Design), Photoshop or Illustrator software experience.
Where: 
Burnaby. 15-minute walk from Gilmore Skytrain Station.
How Much:
Commensurate with level of relevant work experience, between $47-52k + additional great benefits (RSSP and over 3 weeks' vacations) and an amazing corporate culture!
When & How to Apply: 
This search is moving quickly! If you already have a Recruiter at Swim, please reach out very soon. If you do not yet have a contact at Swim Recruiting, please hit 'APPLY NOW' and send us your resume.