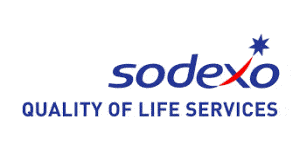 Marketing Manager Food Service Operations at Sodexo Canada
Burlington, ON L7L6C7
Marketing Manager Food Service Operations 


 

Burlington, ON
Your Contribution:
Grow your career with a company that shares your passion.   Sodexo is seeking an individual to fill the role of Marketing Manager for our Food Service Platform that supports our Healthcare, Education, Corporate Services and Energy & Resources Division.  This role will require travel and is an excellent opportunity if you are a recent graduate from a marketing program and you possess some food service experience. 
In your new role, you will support the marketing division of Sodexo and Service Operations to work with our food platform in Canada.  This role will work with food offerings, menus and marketing to ensure Canadian content as well as Canadian marketing content that may be localized to regional or Provincial needs.   You will develop internal communications strategy as well as marketing plans and strategies for individual business segments. You will also roll out marketing programs and assists with proposals/presentations on an ongoing basis.
At Sodexo we care and serving others is our purpose. This generates an authentic sense of pride for us. Improving the Quality of life for everyone we come into contact with is our North Star. If you want to catch the Sodexo Spirit then we have the position you are searching for. 
Accountabilities:
In your role you will establish the direction to increase revenues by implementing retail programs where he/she will face resistance internally and by the consumers. He/she will overcome operational challenges that arise during development and implementation of projects due to the remote location of our accounts. This manager will need to feel comfortable working within a Matrix organization where understanding and building relationships with various transversal teams will be key in bringing value to the business. 
This position will support our growing retail strategy, we are looking for an intuitive individual who is passionate about retail and delivering the best experience for the customer. This is a hands-on role and involves a large amount of autonomy, and regular site visits. 
The role will have three main areas of activity: 
Operational marketing
Retail / vending
Consumer and client insights
Support the operations teams as well as Business Development teams. Specifically:
Support site mobilizations of Sodexo services / offers to ensure brand compliance
Support Business Development in the selection of Sodexo services / offers for client presentations and proposals
Coordinate various suppliers and vendors, internally and externally
Retail and Vending:
Create retail practices and processes and drive compliance to introduce additional streams of revenue.
Making retail/vending recommendations based on locations, data interpretation and consumer behavior/trends
Identify opportunities for developing and implementing design experiences and product placements to fulfil consumer needs
Analyze consumer purchasing data to gain insight into product popularity and profitability and display offers accordingly to improve attractiveness and profit margins
Analyze sales data and make recommendations on adjustments to the product range and Stock Keeping Units (SKUs)
In conjunction with the pricing team, coordinate and advice on opportunities for increasing revenue regarding pricing decisions
Consumer and Client Insights:
Collect client and consumer insights from the sites to improve consumers' experience and recommend improvements that drive profitable growth and create value for / improve the Quality of Life of individuals living and working in remote locations.
Implement consumer and client insights plans
Collect, analyze and interpret data and follow up with relevant teams for further use of this information
Support the adaptation and development of Sodexo services / offers by supplying insights as a key driver
In the long term, assess current Consumer & Client data & knowledge collection processes & tools and define new requirements
Growth and Development:
Deegre or Diploma in a marketing discipline 
2-4  years' experience in a marketing-related positions and with exposure to retail.
2-4 year basic Management Experience 
Consideration will be given to candidates who reside near a major airport and can travel regularly throughout the USA and Canada with a strong focus on the Toronto area.
Value Behaviours:
Serving Clients and Customers
Drive and Dependability
Interpersonal Relations
Ability to establish strong client relations
Ability to analyze and interpret financial data
Bilingual in French and English is preferred
Who We Are:
Recognized as a strategic partner, Sodexo is the global leader in services that improve Quality of Life, an essential factor in individual and organizational performance. Operating in 80 countries, Sodexo serves 75 million consumers each day through its unique combination of On-site Services, Benefits and Rewards Services and Personal and Home Services. Through its more than 100 services, Sodexo provides clients an integrated offering developed over 50 years of experience.  Sodexo's success and performance are founded on its independence, its sustainable business model and its ability to continuously develop and engage its 420,000 employees throughout the world.
Our Advantages 
*A wide array of interesting jobs *Nationwide locations *Tremendous growth possibilities *Continuous learning opportunities *Incentive Plans *Rewards & Recognition *Employee Benefits *Flexible Time *Discounts *Committed to People Development *Promoting Individual and Collective Achievements *Diversity and Inclusion *Corporate Citizenship *Hunger Fighting Initiatives *Environmentally Conscious………… To find out more, come visit us at: www.sodexo.ca
Sodexo is committed to Employment Equity and Diversity. We do not discriminate against any employee or applicant for employment because of national origin, race, religion, ethnic group, age, disability, gender, sexual preference, sexual or gender identity, status as a veteran or any other federal, provincial or local protected class.
"We welcome and encourage applications from people with disabilities.  Accommodation is available on request from candidates taking part in all aspects of the selection process."
*Only those candidates under consideration will be contacted. *