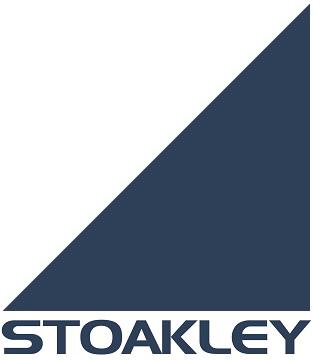 MARKETING MANAGER - TRANSPORTATION SERVICES at Stoakley-Stewart Consultants Ltd.
MISSISSAUGA, ON
POSITION TITLE:
3PL MULTI-MODAL SOLUTIONS MARKETING MANAGER
COMPENSATION:
A very competitive compensation package.
POSITION DESCRIPTION:
The 3PL Multi-modal Solutions Marketing Manager is responsible for two uniquely intertwined roles as both the owner of the market strategy and price plan for an assigned geographic region/s, and as the quarterback of cross-functional teams responsible for delivery of holistic and coordinated multi-modal proposals and responses to assigned customers' RFPs.

As the leader of the multi-modal solutions team she/he must possess a unique mix of analytical, decision-making, leadership and communication abilities, as well as both industry and specific knowledge, preferably with pricing, analytics, load planning/carrier sales, customer experience (operations/care), supply chain solutions, business development or similar experience.

The 3PL Multi-modal Solutions Marketing Manager must be able to think strategically and drive execution through creation and coordination of tactical plans.
THE OPPORTUNITY:
Reporting to the Director of Logistics, the 3PL Multi-modal Solutions Marketing Manager is charged with developing a North American strategic pricing solution by understanding the varying geographic markets and/or a select customer base, identifying best-fit business across modes (intermodal and over-the-road), and the creation, communication, and coordination of both strategic and tactical plans to generate profitable growth and improved network balance with Company owned or as Third Party Managed asset and non-asset costing models.
STRATEGIC:
The individual will require to develop, validate, document, and communicate a market strategy that will generate desired results through a combination of incumbent mix management, approaches for new business pursuit, and pricing strategy.
TACTICAL:
During implementation will require to develop, validate, document, and communicate the tactical action plan that will best achieve the market strategy, and to work through key interactions/stakeholders to drive implementation of the market strategy.

In addition to the tactical implementation described above, the Multi-modal Solutions Marketing Manager is responsible for supporting day-to-day Account Management revenue generation opportunities and the execution/fulfillment of the operations teams, including, but not limited to, the following activities:
-Establishing and maintaining the classification of constrained markets.
-Vetting volume surges, new business startups, and changes to volume expectations to ensure the appropriate match of capabilities against customer requirements.
-Decision support for load acceptance and operational questions.
ESSENTIAL JOB FUNCTIONS:
Maintain and communicate understanding of an assigned geographic market, positioning, and the intersection of network needs and opportunities.
-Track market changes (e.g. network balance (equipment and drayage), volume and price trends, and competition).
-Identify the right mix of actions to grow volume, improve balance, and minimize empty miles.
-Direct sales and pricing towards best-fit market and customer opportunities on both an ad-hoc basis and through directed selling campaigns.
-Lead pre-planning, strategy development and coordination of responses to multi-modal RFP and other opportunity pursuits.
-Work with leadership, network planning, and pricing teams to establish pricing strategy and guidelines for an assigned market and customers.
-Identify opportunities for growth, profit maximization, and network improvements through pricing strategies and tactics.
-Support negotiation with vendors and customers, improve operations planning and network management, and enhance the development of sales and pricing strategy.
-Identify opportunities and approaches to create new service capabilities.
-Clearly articulate ideas and hold team members accountable for assigned contributions; effectively establish and follow up on project roles and responsibilities effectively; tactfully manage project issues and resolutions with a strong sense of urgency.
-Function as a key communication link between various departments; contribute to the training and development of team members; create and manage documentation for established processes and new process development.
-Execution of other essential projects as assigned.
QUALIFICATIONS:
Significant experience in a pricing, load planning, business development, customer operations, or similar role with a transportation/logistics company.
-Full understanding of North American point to point surface transportation with an emphasis on LTL and TL in both Dry and Temp for both modes; intermodal and over-the-road.
-Self-starter with the ability to manage simultaneous projects in a fast-paced environment.
-Ability to communicate effectively at all levels of an organization ndash; internally, as well as with customers and vendors.
-Proficiency with the Microsoft Office Suite (advanced Excel), and professional experience using other reporting/analysis applications (e.g. Business Objects, SQL.)
LOCATION:
MISSISSAUGA, ON
EMPLOYMENT TYPE:
Permanent, Full-Time
EDUCATION:
Bachelor's Degree from an accredited college/university in a concentration requiring analytical rigor (business, economics, finance, logistics/supply chain management, etc.)
REQUIRED TRAVEL:
20% - 25%
RELOCATION ASSISTANCE:
No
MANAGES OTHERS:
No
CONTACT:
Charmaine Kapasky, Recruitment Consultant - Transportation Logistics
HOW TO APPLY:
Please click on the "APPLY" button located elsewhere on this job posting (preferred) or email your resume to: ckapasky@stoakley.com
LEARN MORE ABOUT THE RECRUITER:
Charmaine Kapasky: http://stoakley.com/meet-charmaine-kapasky/
JOB CATEGORY:
Logistics/Distribution/Warehousing
INDUSTRY:
Distribution/Warehousing/3PL
DATE:
March 21, 2019
JOB ORDER NUMBER:
201318
ABOUT STOAKLEY-STEWART CONSULTANTS:
Stoakley-Stewart Consultants Ltd. is an Executive Search/Recruiting Firm with international reach. We opened our doors in 1977 and have grown to be one of the most successful employment agencies in Canada, boasting over 300 person-years of recruiting expertise. We house a team of top-notch consultants, each acting as Subject Matter Expert in their chosen field. As a result we provide professional recruiting services to clients and candidates in a variety of industries.

This expansive breadth of experience allows us, as a firm, to satisfy all of your hiring/employment needs. In accordance with Canadian laws, it is the policy of Stoakley-Stewart Consultants to consider all qualified individuals for available positions without regard to race, colour, religion, sexual orientation, country of origin, age, disability etc.

See ALL of our open jobs at: http://data.stoakley.com/alljobs.asp
WHAT ARE WE KNOWN FOR AND HOW DO WE HELP?
-Helping talented professionals secure new, exciting and rewarding career opportunities.
-Treating each unique individual with professionalism, respect and integrity.
-Meeting your distinct needs by matching you with the right corporate culture.
PRIVACY POLICY:
Our Corporate systems comply with the provisions of the Personal Information Protection and Electronics Documents Act ("PIPEDA") which became effective January 1, 2004. To view our complete Privacy Policy please visit: http://stoakley.com/privacy-policy-2/
CONSENT POLICY:
By you ("the applicant") submitting your resumé and/or personal information here, grant Stoakley-Stewart Consultants Ltd. ("SSC") the right to use personal data for recruitment and selection purposes. The applicant understands that the applicant's personal information is only collected, used and disclosed by SSC in accordance with this form or otherwise as permitted by law. The applicant authorizes SSC to collect, use and disclose their personal information in order to attempt to assist them in gaining employment with of one of SSC's clients. For this purpose and as part of this process, the applicant authorizes SSC to take a number of steps, typically including, but not necessarily limited to: Obtaining their resumé and references (and any updates thereof); Interviewing them; Producing a video-clip of them; Speaking with their references; Verifying information and performing other searches and checks, done either by SSC or by an independent agency on behalf of SSC; Evaluating information about the applicant to analyze their suitability to potential positions; Disclosing any information about the applicant as provided by the applicant, by references and by other sources to any present or future client of SSC who, based on the applicant's qualifications, work requirements, desires and other factors and determined solely in the discretion of SSC, has or may have a position to which the applicant is or may be suited. The applicant understands that SSC will not disclose their information to a present or future client without speaking to the applicant first and receiving the applicant's verbal consent.
FOLLOW US FOR THE LATEST JOBS, CAREER ADVICE AND JOB MARKET TRENDS:
Website: www.stoakley.com
LinkedIn: https://www.linkedin.com/company/stoakley-stewart-consultants
Twitter (@stoakleystewart): https://twitter.com/stoakleystewart
Facebook: http://facebook.com/StoakleyStewart
Instagram: https://www.instagram.com/stoakleystewart/
YouTube: https://www.youtube.com/user/StoakleyStewart
Employee Events
Flexible Schedules
Medical, Dental and Vision
Life Insurance
Long Term Disability
Vacation/paid time off
Performance bonus
Prescription Drug Coverage
Parking
Paid Holidays
Paid sick days