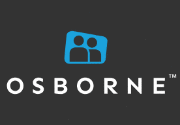 Marketing/Project Co-Ordinator at Osborne
TORONTO, ON
Salary: $55,000 – $70,000
Our client is looking for an experienced Administrator to act as their Project Coordinator. This will be a multi faceted role with the opportunity to get involved in varied tasks, including project support, administration and marketing.
This is a values driven organisation who pride themselves on their innovative and entrepreneurial approach.
The Role:
Providing executive support for a number of senior colleagues
Creating professional presentations and marketing materials
Supporting the team in research to ensure up to date industry knowledge
Office management
Speaking with clients and maintaining a high level of professionalism
Desired Skills:
Experience working within the Real Estate industry
Excellent communication skills with the ability to work closely with individuals of all levels
Creative approach to marketing, with Adobe InDesign desirable
Experience supporting multiple colleagues, as administrative support or in an EA capacity
What's in it for you?
If you're a Senior Administrator looking for the next step in your career, this role is a great chance to get involved in numerous projects in a fast-paced and varied role.
To APPLY NOW or find out more e-mail your CV to sophie.clemens@osbornerecruitment.ca!
For more information please apply through the link provided for the attention of Sophie Clemens or call Osborne on 416 860 6216
For more information on all our current jobs visit www.osbornerecruitment.ca

INDCAOS