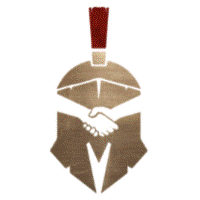 Marketing Representative at The Acquisition Group
Victoria, BC V8W 2H9
Are you looking for more than a job, but rather a workplace where you are surrounded by a culture that thrives on growth and opportunities? Are you interested in working with a company that believes a healthy balance of hard work and community are essential for its corporate success?
Rather than looking for another "job", come apply with us, to start your next career! We are currently hiring two to three individuals to fill the position of Marketing Representative.
Why Work With Us?
You will be surrounded by a motivated and amazing team, and you will quickly realize, you will have a difficult time convincing your colleagues that something can't be done. We are ready to tackle all obstacles and we welcome all opportunities with confidence!
We have a committed and excellent team who meet every challenge with a strong desire to do it better than expected. Our team has true pride in what they do- no matter the size of the task or goal.
Currently, we are offering a competitive compensation package. You will also have opportunities for bonuses and incentives. You may be required to travel for work, we also provide yearly (fully paid) management retreats and team nights. If you come on board with us, there are many more perks that follow.
What Will You Do?
As our Marketing Representative, you will be the first direct contact with our client's customers. You will be responsible for promoting and selling our client's products and services. You will be required to attend specialty events where our clients' brand will be promoted, and responsible for creating positive brand exposure for both companies. Our ideal candidate is a motivated individual with an entrepreneurial mindset. As our next Marketing Representative, we will require you to work alone, in a team, and hard - all while having fun!
Apply
We are welcoming individuals with all levels of experience! Successful candidates must be able to pass a criminal background check and be over the age of 18. You must be available to work full time hours (M-F).
While we thank all those who apply, only successful candidates will be contacted immediately.