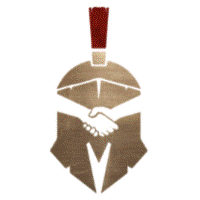 Marketing Representative at The Acquisition Group
Victoria, BC V8W 2H9
We are one of the leading Marketing and Consulting companies in Canada. We work closely with several large companies -- such as TELUS Communications. We are expanding across Canada and looking for innovative and energetic people to join our growing team for our successful TELUS campaign!


As our Marketing Representative, you will be the first point of contact with our client's customers. You will be responsible for promoting and selling our client's products and services. You will be required to attend specialty events where our client brand will be promoted, and you will be responsible for creating positive brand exposure for both companies. Our ideal candidate is a motivated individual with an entrepreneurial mindset. As our next Marketing Representative, we will require you to work alone, in a team, and all while having fun!
What you'll get:
· Network with our leading client, TELUS Communications
· Opportunity to travel, and get paid company trips
· Team nights and other incentives for our team building culture!
· Full training provided, daily coaching and guidance
· Competitive compensation, uncapped!
· Work with industry leading company, socialize, connect and build a career network
· Advance rapidly into a long-term management career
What you'll do:
· You will be engaging in lobby events, marketing in retail events, residential marketing, and dealing with new/existing customers
· Many opportunities to engage in sporting events, school events and hold events in local businesses
· Training new Marketing Representatives
· Effectively working individually or in a team environment
· Establishing and maintaining current customer and potential customer relationships
· Preparing paperwork to activate and maintain contract services
Requirements/ Qualifications:
· 18+ years or older
· Ability to pass a criminal background check
· Able to work full-time hours, Monday-Friday, with occasional weekends
· High school diploma or general education degree (GED)
· Ability to effectively present information to customer, client and other team members
· Possess basic mathematical skills
· Possess basic computer software skills
· Excellent written, oral, and listening communication skills
If you think you have got what it takes to be a successful Marketing Representative and would like to be considered for our team, please send your resume to this posting immediately as positions are filling quickly!