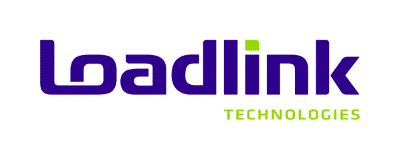 Marketing & Social Content Coordinator at TransCore Link Logistics
MISSISSAUGA, ON L4Z 1H8
This is an exciting opportunity for a marketing professional to engage and assist in a wide range of marketing, event and social content strategies. The candidate must have a talent in writing, have excellent online marketing skills, and exude enthusiasm. The Marketing group has a non-cookie cutter approach to how it operates, so a candidate that is nimble, well organized with excellent time management, will prove invaluable to the team.
Responsibilities
In addition to having a hands-on role on many marketing day-to-day activities including email campaigns, events, and social media posts, the ideal candidate will become the team's "go-to-player—the person that masters ensuring that the team gets things done! The Marketing Content Coordinator will also:
Coordinate campaigns and leverage social and communications platforms to maximize reach and effectiveness
Partner with team members to maintain and update digital assets, social sites and apps
Research, recommend social content strategies to attract a qualified audience and drive conversions
Write, edit and proof content for social media, website, events, blogs and collateral to encourage engagement and follow up
Help to organize events: pack/distribute marketing material, obtaining quotes, setting up event invites, and inquiries with third-party vendors
Develop, update and maintain marketing event/activity calendar
Assist in researching industry news and topics, identify appropriate stories to pursue
Monitor all web and social media applications to identify any issues and/or criticism of the company's brand or services and document/resolve issues in a timely, accurate and professional manner
Assist the team with proofing, editing and sending out communications
Perform other administrative duties as assigned
What you need to succeed
Strong communicator with relevant experience in writing web and social content
Knowledge of Marketing technologies (CRM, marketing automation and social publishing and listening tools)
Be able to nail the tone and voice to be informational and engaging
Be able to manage multiple tasks, independently and as part of a team and take initiative
Be excited about building TransCore Link Logistics social media presence
A strong desire to learn and commitment to deliver marketing material that makes a difference
Nice to have
Experience with social media advertising platforms (including paid advertising) – Facebook, LinkedIn, YouTube, Instagram
Understanding of the creative process
Optimizing content online
Bilingualism is a definite asset
What you bring to the team
Positive team-first attitude
Self-motivation with a proactive approach to work
Desire to learn and commitment to deliver content that makes a difference
What to Expect
Valuable hands on experience applying research and marketing strategies to tangible deliverables including marketing campaigns and customer events
Coaching and constructive feedback on your progress– We have a great marketing team always willing to assist
The tools necessary to help you succeed on the job
A fun work environment; where we celebrate milestones and achievements. We work hard but we play harder!
By applying to this position you are confirming you possess either a Canadian citizenship, permanent resident status or work permit.
To apply, please forward a copy of your resume with salary expectations in confidence to MarketingCoordinator@trancore.ca
About Us
TransCore Link Logistics is part of two of Canada's fastest growing and largest industries: Technology and Transportation. Our technology helps enable food to arrive to our stores, goods to our malls and makes e-commerce possible. We have been the unmatched leader in transportation technology for over 25 years and we pride ourselves in being a catalyst that drives commercial transportation.
Check us out at www.transcore.ca
In accordance with the Accessibility for Ontarians with Disabilities Act and the Ontario Human Rights Code TransCore Link Logistics will provide accommodations throughout the recruitment and selection process to applicants with disabilities. If selected to participate in the recruitment and selection process, please inform Human Resources of the nature of any accommodation(s) that you may require.
We thank all those who apply but only those selected for further consideration will be contacted.