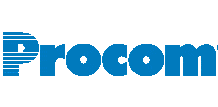 Marketing Specialist from Procom
Burnaby, BC
Client ID: 277876

Marketing Specialist On behalf of our client, Procom is actively seeking a Marketing Specialist.  Marketing Specialist Job Details 
You will provide end-to-end planning and support for key marketing campaigns and retail events by collaborating with stakeholders to build integrated plans for each sales channels.
You will engage with cross-functional teams to plan and develop campaign plans, present and get buy-in from key stakeholders and leaders.
You will be required to build your internal network with a diverse group of partners across the organization including Channel partners (Offers GTM, Merchandising, Adoption), Home Solutions Marketing partners and more.
You will be required to provide additional support to other members on the GTM team during high-volume selling periods.
Occasional business travel may be required (valid Class 5 Drivers License and Passport required).
Marketing Specialist Mandatory Skills 
Strong understanding of technology and the consumer electronics industry.
Familiarity with the Canadian home services providers in BC and AB.
An understanding of wireline (IPTV, internet) services; broadband networks; and fibre optic technology.
Familiarity with basic retail advertising KPIs and an understanding of what levers can be utilized to drive campaign awareness.
Ability to thrive in a fast-paced, dynamic environment, and contribute to projects collaboratively with stakeholders and partners.
Capacity to work effectively within deadlines, short time frames and adapt to change.
Ability to manage multiple projects and priorities, and easily switch between topics as required to meet business demands.
Willingness to learn and comprehend the complexities of differentiated marketplace capabilities and priorities.
Excellent interpersonal skills, with an energetic, positive and proactive approach.
Superior written and communication skills - able to take complex details and simplify them down to what is important for sales associates and customers.
University Degree in Business (Marketing preferred)
2-5 years minimum of marketing, retail and/or merchandising related experience
Marketing Specialist Duration 
12 months 
Marketing Specialist Location 
Burnaby, BC