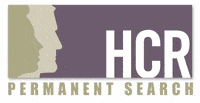 Material Planner - 1 year contract at HCR Permanent Search
London, ON
Our client, a world class global manufacturer, is currently recruiting for a Material Planner. This position is responsible for the preparation, communicating and monitoring of the company's production and raw material schedules, ensuring customer requirements and inventory policies are met.
WHAT'S IN IT FOR YOU:
Opportunity to work for a very well respected, world class manufacturer that has enjoyed many years of success and stability.
Paid additional training and development.
Excellent growth and advancement opportunities.
An excellent compensation package including:
- Competitive salary
- Excellent benefits
- RRSP matching
- Profit sharing
Requirements:
- Completion of post-secondary education in a related business field, preferably Supply Chain and Operations Management; OR completion of APIC certification
- 2 years' experience in a Production Scheduling and/or Material Planning role, preferably in an automotive environment.
- Experience working with a formalized MRPII or ERP system, preferably SAP.
Responsibilities entail:
- Generate Production schedules to support the Master Production Schedule and customer requirements; communicate to department as required.
- Review and revise schedules as a result of tooling, equipment and material issues that arise; monitor and communicate to departments.
- Issues raw material releases to suppliers in accordance with inventory policies and production schedule requirements.
- Maintains timely and accurate supply of components and raw material to support production by monitoring delivery and co-ordinating shipments.
- Ensure records/system accuracy by supporting cycle counters in daily review of WIP items.
- Monitor and report on completed production numbers by reviewing tracking sheets submitted by department.
- Monitor and report on supplier delivery performance as outlined/required in quality database.
CONTACT and RESUME SUBMISSION
If you feel you are an excellent candidate and have the required skills and experience indicated above, please send your attached resume and any important details to HCR Permanent Search, care of the Recruitment Consultant listed below. Only qualified candidates who are local to the Greater Toronto area and can work in Canada without restriction will be contacted. Please ensure that you indicate the name of the position you are applying for in the subject heading. Thank you for your interest.
Aaron Berger
Senior Account Manager
HCR Permanent Search
Local: 905-669-2400 x2239
Email: aberger@hcr.ca
Website: www.hcrpermsearch.com