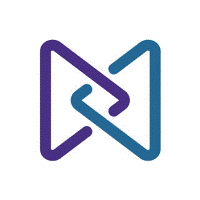 Mechanical Drafter - AutoCAD - West-Island - Dessinateur mécanique - AutoCAD - banlieue ouest from T.E.S. Employment Solution
Baie-d'Urfé, QC H9X 3T3
Mechanical Drafter - AutoCAD - West-Island

Pointe-Claire Full Time

Our client is a company specializing in fabricated metals is currently looking for a qualified Mechanical Drafter to join their team.

The Mechanical Drafter is responsible for developing models and detailed drawings, concepts, and sketches. They must ensure the accuracy and the consistency of the design with the requirements of the customers and industry standards. They will design using AutoCAD and knowledge of Revit is a plus.

The main tasks included drafting and reading and interpreting plans and specifications.

The Drafter must have experience with miscellaneous metals. Minimum of 5 years of direct experience in fabricated miscellaneous metals is required.

Experience with AutoCAD and Revit is a plus.

Salary offered according to experience.

Full time, day, Monday to Friday from 8:00 to 4:30; available for overtime when necessary.



Dessinateur mécanique - AutoCAD - banlieue ouest

Pointe-Claire à plein temps

Notre client est une entreprise spécialisée dans les métaux fabriqués et est actuellement à la recherche d'un rédacteur mécanique qualifié pour rejoindre son équipe.

Le dessinateur mécanique est responsable du développement de modèles et de dessins, concepts et croquis détaillés. Ils doivent garantir l'exactitude et la cohérence de la conception avec les exigences des clients et les normes de l'industrie. Ils concevront en utilisant AutoCAD et la connaissance de Revit est un atout.

Les principales tâches comprenaient la rédaction et la lecture et l'interprétation des plans et devis.

Le rédacteur doit avoir une expérience avec divers métaux. Un minimum de 5 ans d'expérience directe dans divers métaux fabriqués est requis.

Une expérience avec AutoCAD et Revit est un atout.

Salaire offert selon l'expérience.

Plein temps, jour, du lundi au vendredi de 8h00 à 16h30; disponible pour les heures supplémentaires si nécessaire.