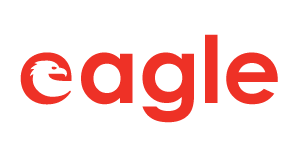 Mendix Developer at Eagle Professional Resources
Ottawa, ON K2E7T9
Eagle is currently seeking a Mendix Developer. This is a twelve (12) month, contract position scheduled to start in July.


Key Responsibilities


The successful candidate will be responsible for:
Developing of applications using the Mendix Platform as defined by customer requirements and user stories;
Application testing; 
Providing work assessments and estimates in a timely manner; 
Forecasting deliverable status to the application's technical lead; 
Delivering on commitments or advising in advance of potential issues; 
Supporting quality assurance testing of web and software applications; and, 
Communicating with clients and co-workers to define solution requirements and software specifications. 


Skills and Qualifications


The qualified candidate must have:
One (1) year of Mendix Development Experience; 
Experience with application architecture design; 
Experience with enterprise architecture design; 
Experience with mentoring of junior resources; 
Experience with program leadership, guidance, and best practices; and,
Agile Development Experience


Don't miss out on this opportunity, apply online today!


Eagle is an equal opportunity employer and will provide accommodations during the recruitment process upon request. We thank all applicants for their interest; however, only candidates under consideration will be contacted. Please note that your application does not signify the beginning of employment with Eagle and that employment with Eagle will only commence when placed on an assignment as a temporary employee of Eagle.