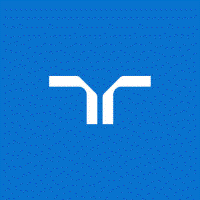 Middleware, Production Support Specialist from Randstad
Ottawa, ON
Canada's largest provider of IT Staffing Solutions, offering hundreds of permanent and contract opportunities across all roles, levels and platforms. Our Web-based tools help you see and apply for jobs matched automatically to your skills and preferences. When you're ready to interview we meet with you in person to help you build the technology career path you've always wanted.

Visit www.randstad.ca/technologies to get started!

Production Support role within the Federal Government with global responsibility for managing and providing support for middleware products with on call coverage to handle production escalations.

The successful candidate will be involved in day to day handling of change, incidents, escalations and problem management.

This includes application server administration, technical troubleshooting of infrastructure and user incidents. Server and application deployments and task automation to streamline manual processes and replace them with automated ones, build tools to performance administrative activities on the plant and enable users view, self-service for tasks they can perform themselves

Experience with the following is a must have:
Valid Government of Canada Secret Clearance Level II
Middleware support
Experience with .Net Windows Communication Framework
Troubleshooting issues
Experience with TSF for ticketing
Middleware experience should include WebSphere, Apache, Biztalk
Scripting experience and experience with Unix, Linux
Experience with installations to production environment
Experience with monitoring and scripting
Deep-diving into complex troubleshoots, implementing changes, and serving as an escalation point
Build automation to replace manual tasks with tools

If this is the role for you and you have the experience and what it takes to support his large department we want to hear from you. Please apply to Job Order 2234593

All applications will be reviewed but only qualified candidates will be contacted. Thank you so much for your interest and we look forward to meeting you!

randstad canada is the Canadian leader for staffing, recruitment and hr services. as the only fully integrated staffing company in the country, we understand the recruitment needs and demands of employers and job seekers across all levels and industries. through our insightful knowledge of local markets, employment trends and global network of recruitment experts, we are shaping the Canadian world of work. our national network includes 55 offices in 7 Canadian provinces, from British Columbia to Nova Scotia.