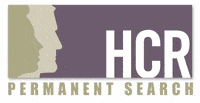 Millwright from HCR Permanent Search
Collingwood, ON
HCR Permanent Search is currently working with a top manufacturing company in Mississauga who needs to hire a millwright for a straight night shift opportunity. To be considered, you would need to be a licensed millwright for the province of Ontario and have at least 3 years of experience as a Millwright.

Minimum Requirements:

• Licensed millwright for the province of Ontario
• At least 3 years of experience repairing hydraulics and pneumatics
• Able to read blueprints
• Basic electrical knowledge

Responsibilities:
• Ensure that all equipment is functioning properly
• Ensure that downtime is kept to a minimum.
• Conduct regular inspections on all machinery
• Perform preventative maintenance
• Ensure fluid levels are maintained for all machines.
Contact and Resume Submission
If you feel you are an excellent candidate and have the required skills and experience indicated above, please send your attached resume and any important details to HCR Permanent Search, care of the Recruitment Consultant listed below. Only qualified candidates who are legally eligible to work in Canada without restriction will be contacted.
Aaron Berger
Sr. Account Manager
HCR Permanent Search
(905) 669-2400 x2239
www.hcrpermsearch.com
Email: aberger@hcr.ca