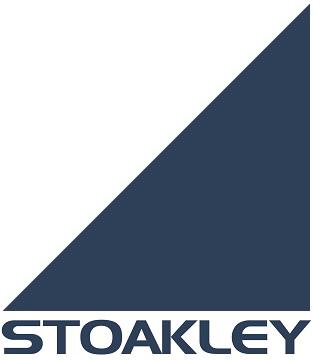 MILLWRIGHT (RED SEAL) at Stoakley-Stewart Consultants Ltd.
Burlington, ON
POSITION TITLE:
MILLWRIGHT (RED SEAL)
JOB CATEGORY:
Manufacturing/Production/Operations
INDUSTRY:
Pumps, Valves, Seals, Hydraulics
LOCATION:
Burlington, ON
DATE:
May 7, 2019
JOB ORDER NUMBER:
200890
THE COMPANY:
Our client is one of the world's leading pump companies ndash; a center of excellence in pump technology, hydraulic design and engineering. Structured to provide a specific focus on each of their customer's key markets as well as providing full global aftermarket support.
THE OPPORTUNITY:
In this important position, you will perform various standard / engineered pump repair and/or modifications to high capacity centrifugal pumps, compressor and rotating equipment and pump systems in a safe manner and to the quality and productivity standards established by the company. This position may often require some field service support in local areas.

*Candidates applying must have a fully certified Red Seal Licence.*
JOB RESPONSIBILITIES KEY ACCOUNTABILITIES:
-Ability to disassemble, diagnose, inspect, measure, assemble pumps and other rotating equipment.
-Able to effectively measure with calipers, micrometer, laser etchellip; required tolerances.
-Read and understand Engineering drawings and Bills of Material.
-Perform routine preventive maintenance on equipment per manufacturer.
-Responsible for the safety, organization, upkeep and cleanliness of the assigned equipment and surrounding area.
-May be required to perform onsite service calls as required for customers.
-Meet deadlines with minimal supervision.
-Participate in continuous improvement initiatives and be instrumental in applying new ideas. May assist in the preparation of documentation, customer quotations and/or training materials.
-Provide training and knowledge sharing with other employees, as and when required.
JOB REQUIREMENT/KNOWLEDGE/EXPERIENCE:
Minimum High School Diploma along with recognized apprenticeship in the Millwright trade (Ontario trade code 433A) and fully certified/Red Seal or Mechanical Engineering degree or Technologists Diploma. Will consider 3rd or 4th year apprentice or relevant education and work experience.
-Able to work in fast-paced multi set-up environment.
-Able to understand and handle challenges related to highly engineered custom built products.
-Welding and / or machining experience an asset.
-Knowledge of rotating equipment, with a focus on pumps.
-Strong trouble shooting.
-Punctual, well disciplined and organized.
-Good interpersonal skills and safety conscious.
-Previous experience in a rotating equipment technical services position considered a strong asset.
-Excellent math skills and in-depth knowledge of Engineering drawings, machine tools, workshop practices and measurement tools, etc.
EXPERIENCE: In order to be COMPETITIVE for this position, you will have:
-Fully Certified Red Seal Licence.
-Knowledge of rotating equipment with a focus on pumps.
-Minimum High School Diploma.
EMPLOYMENT TYPE:
Permanent, Full-Time
CONTACT:
Donna Turner, Senior Recruiting Consultant
HOW TO APPLY:
Please click on the "APPLY" button located elsewhere on this job posting (preferred) or email your resume to: dturner@stoakley.com
LEARN MORE ABOUT THE RECRUITER:
Donna Turner: http://stoakley.com/meet-donna-turner/
KEYWORDS:
Certified Red Seal, Pumps, Mechanical, Rotating Equipment, Manufacturing, Service.
ABOUT STOAKLEY-STEWART CONSULTANTS:
Stoakley-Stewart Consultants Ltd. is an Executive Search/Recruiting Firm with international reach. We opened our doors in 1977 and have grown to be one of the most successful employment agencies in Canada, boasting over 300 person-years of recruiting expertise. We house a team of top-notch consultants, each acting as Subject Matter Expert in their chosen field. As a result, we provide professional recruiting services to clients and candidates in a variety of industries.

This expansive breadth of experience allows us, as a firm, to satisfy all of your hiring/employment needs. In accordance with Canadian laws, it is the policy of Stoakley-Stewart Consultants to consider all qualified individuals for available positions without regard to race, colour, religion, sexual orientation, country of origin, age, disability etc.

See ALL of our open jobs at: http://data.stoakley.com/alljobs.asp
WHAT ARE WE KNOWN FOR AND HOW DO WE HELP?
-Helping talented professionals secure new, exciting and rewarding career opportunities.
-Treating each unique individual with professionalism, respect and integrity.
-Meeting your distinct needs by matching you with the right corporate culture.
YOU CAN ALSO VISIT US AT AND FOLLOW US ON:
Website: www.stoakley.com
LinkedIn: https://www.linkedin.com/company/stoakley-stewart-consultants
Twitter (@stoakleystewart): https://twitter.com/stoakleystewart
Facebook: http://facebook.com/StoakleyStewart
YouTube: https://www.youtube.com/user/StoakleyStewart
Flexible Schedules
Paid Holidays
Parking
Vacation/paid time off
Medical, Dental and Vision
Employee Events
Paid sick days
Performance bonus
Long Term Disability
Prescription Drug Coverage
Life Insurance