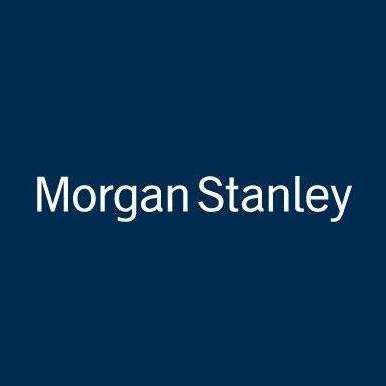 MongoDB Database Administrator 3135845 at Morgan Stanley Services Canada Corp.
Montreal, QC
Company Profile

Morgan Stanley is a global financial services firm and a market leader in investment banking, securities, investment management and wealth management services. With offices in more than 43 countries, the people of Morgan Stanley are dedicated to providing our clients the finest thinking, products and services to help them achieve even the most challenging goals.
As a market leader, the talent and passion of our people is critical to our success. We embrace integrity, excellence, team work and giving back.
Technology

The Technology division partners with our business units and leading technology companies to redefine how we do business in ever more global and dynamic financial markets.
Our sizeable investment in technology results in leading-edge tools, software, and systems. Our insights, applications, and infrastructure give a competitive edge to clients' businesses—and to our own.

Enterprise Technology & Services (ETS) delivers shared technology services for the Firm supporting all business applications and end users. ETS provides capabilities for all stages of the Firm's software development lifecycle, enabling productive coding, functional and integration testing, application releases, and ongoing monitoring and support for over 3,000 production applications.
ETS also delivers all workplace technologies (desktop, mobile, voice, video, productivity, intranet/internet) in integrated configurations that boost the personal productivity of our employees. Application and end user services are delivered on a scalable, secure, and reliable infrastructure composed of seamlessly integrated datacenter, network, compute, cloud, storage, and database services.

Position Description:

The MongoDB Database Administrator will be actively involved in the evaluation, review, and management of database resources and services across the organization in order to ensure a high level of database integrity is reached and maintained. The ideal candidate will have a proven track record of forming an excellent database infrastructure from the ground up in close association with peer teams and vendors. While providing the database expertise needed for the team's success, this individual will also be required to develop, follow and enforce database standards. This position will require an individual who can work with minimal supervision on a wide range of projects interfacing with development teams, business analysts, IS management and members of the business community while constantly ensuring that their work is aligned with the business and technology customers.

Job Duties/Essential Functions

- Deploys and maintains MongoDB databases/DB projects
- Maintains detailed documentation of database Design/Architecture and setup
- Establishes procedures for backup/recovery and disaster recovery
- Administers MongoDB to achieve maximum availability and performance
- Designs and implements sharding and indexing strategies for MongoDB
- Configures and monitors replica sets
- Performs patch upgrades
- Designs and builds operational infrastructure to support our databases, automating where possible
- Establishes database security procedures.
- Creates users, assign roles and manages permissions
- Maintains current knowledge of industry trends and standards
- Provides support to the user community using incident and problem management tools
Required skills:
-  At least 3 years' experience with multiple database environments
-  Strong experience with MongoDB including at least 2 years of hands-on experience with MongoDB in an enterprise-scale architecture including replica sets and sharding
-  Experience designing and optimizing strategies for inserting large amounts of data
-  Must have a strong problem research and resolution skills
-  Highly self-motivated with the desire to embrace new database technologies and be able to work independently and within a team in a high demand and dynamic environment
-  Able to support off-hours work as required, including weekends, holidays, and 24/7 on call responsibilities on a rotational basis

Nice to have

- Experience with DevOps automation tools such as Ansible
- Strong knowledge of high availability and Disaster Recovery architecture
 
Knowledge of French and English is required.
Morgan Stanley is an equal opportunities employer. We work to provide a supportive and inclusive environment where all individuals can maximize their full potential.
*LI-FP7