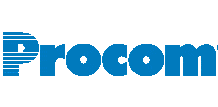 MSP Program Manager at Procom
Vancouver, BC
Client ID: 280152
MSP Program Manager
Work Location: Vancouver or Victoria
JOB OVERVIEW:
The Program Manager will have operational responsibility for the centralized corporate recruitment and procurement of contractors within Flextrack clients within Canada. The Program Manager will serve as a primary liaison with hiring managers to guide them through the contractor acquisition process and use of the vendor management system and will also act as the key point of contact with staffing vendors for requisition engagement, screening and hiring. The Program Manager will provide recruitment subject matter expertise, user counselling, problem resolution, and management reporting.
ESSENTIAL DUTIES AND RESPONSIBILITIES:
- Requirement consultation with hiring managers to ensure managers are hiring for the right skills for their needs, and are able to obtain those resources at the most competitive rate
- Provide contractor market knowledge (including general availability of skills, rate guidelines, provide guidance to managers on various legislative issues surrounding contingent workforce)
- Rate consultation and management to defined rate card
- Distribution of requisitions to staffing vendors through the vendor management system (VMS)
- Vendor resume screening, interview coordination and offer presentation, negotiation, documentation completion for onboarding and offboarding
- Conduct regular follow up with managers to ensure contract success and to provide early mitigation of issues
- Create and maintain candidate, client and job records in VMS
- Problem resolution for any variances from the predefined system/process
- Communication to and training of hiring managers and vendors on contract recruitment process and vendor management system
- Provide regular and ad-hoc operational reports and trend analysis for managers and executives on recruitment process, contractor procurement and staffing vendor effectiveness
- Assist in the development and definition of processes, documentation of processes, project plans etc.
SKILLS AND EXPERIENCE:
· Proven ability to target, recruit, and identify specific candidates for assigned recruitment initiatives
· Technical recruitment experience
· Strong understanding of recruiting metrics, report development and compliance analysis
· Excellent communication (verbal and written) skills; professional telephone presence
· Strong negotiations and influencing skills
· Demonstrated interpersonal, consultative and negotiating skills
· Superior time management and organizational skills
· Ability to multi-task, solves problems, and work in a fast-paced environment with multiple deadlines
· Creative, self-starter, inquisitive, intuitive and multi-task oriented
· High energy, enthusiastic, resourceful and results driven