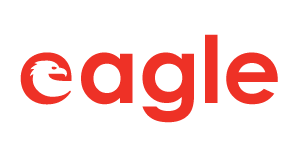 Network Engineer from Eagle Professional Resources
Edmonton, AB T5J1W8
Eagle is currently seeking a Network Engineer for a three (3) month contract opportunity, scheduled to begin in August.  This role is 100% remote and can be performed anywhere in Canada.



Key Responsibilities



The successful candidate will be responsible for:

Working on client networks in an engineering role, providing network and firewall architecture design, leading implementations of network and firewall solutions, and providing remote operational support for customers;
Playing a key role in the daily processing of Work Orders, Change Requests, and Incident Handling for operational systems;
Providing network and firewall architecture design and consulting for pre and post-sales support of customer environments;
Designing, implementing, testing, and operating network and firewall services enabling ports and protocols to support and protect access to workload applications;
Defining and documenting firewall port and protocol requirements for workload applications;
Maintaining documentation of network and firewall configurations and designs;
Conducting on-site technical implementations or attend on-site customer meetings, as required;
Providing Level 2 - 3 support to existing customers;
Researching, designing, and overseeing implementation of information technology, systems, and policies for information security in support of business needs;
Authoring deliverables of a technical nature and present them to clients;
Performing resolutions to security related Work Orders, Change Requests and Incidents; and,
Providing 7x24 response to P-1 and P-2 level incidents.

Skills and Qualifications



The qualified candidate must have:

A Bachelor's Degree from an accredited institution;
Bilingual French / English written and verbal is essential;
Five plus (5+) years' experience with IT security, networking, and enterprise technologies;
Cisco Routing and Switching Certification or equivalent experience;
Extensive hands-on experience designing, implementing, and troubleshooting the following technologies: Check Point Firewalls, and Cisco Switches and Routers;
Two (2) to three (3) years' experience in a customer facing engineering role;
Experience working in an ITIL-modeled IT environment;
Check Point CCSA or CCSE certification or equivalent experience;
In-depth Knowledge of all common network protocols;
Knowledge of Voice/Telephony protocols and technologies;
Knowledge or equivalent experience of Microsoft Azure Implementations;
CISA, CISM, CISSP, or other Security Certifications;
The ability to collaborate effectively with fellow team members, and with other organizations using different technologies and with other sectors of activity;
Great personal and professional integrity, and adherence to very high ethical standards; and,
Experience working within the Canadian public sector (preferred).

Don't miss out on this opportunity, apply online today!



Eagle is an equal opportunity employer and will provide accommodations during the recruitment process upon request. We thank all applicants for their interest; however, only candidates under consideration will be contacted. Please note that your application does not signify the beginning of employment with Eagle and that employment with Eagle will only commence when placed on an assignment as a temporary employee of Eagle.



JOB#67195