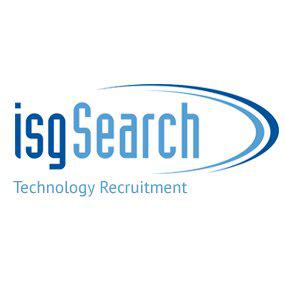 Network/Security Engineer at isgSearch
North York, ON
Position Responsibilities:
Identify, design and propose appropriate Information security programs to management.
Execute security policies and procedures to satisfy regulatory and compliance requirements.
Maintain adequate security administration procedures for all systems and technology infrastructure (including all Firewalls, Intrusion Detection System, Remote Access, Routers, DMZ, Anti-Virus, Anti-Spam, and server security).
Regular review, monitoring, controls, and reporting on security and environment health/growth.
Regular review of overall Security Posture for all Information Systems technologies.
Architect/design/support network architectures and provide platform leadership in areas of LAN/WAN routing, WIFI, DMZ, Firewall technologies, Load Balancers and Remote access.
Maintain RioCan's network communication infrastructure across the country and provide engineering services in architecture design.
Ensure that information security changes are approved as per the Change Management procedures Production Support and technology-enabled projects.
Assist in the development of emergency response procedures; distribute and update emergency procedures to reflect changes in technology or infrastructure.
Provide third-level Service Desk ticket resolution, including supporting the business 7x24x365 and on-call support as needed.
On-Going review, management and security monitoring of RioCan's network & security posture.
Maintain Enterprise Standards within the facility to the specifications of the corporate standards, and compliance. This includes: servers, desktops, network/security devices, and applications.
Assist management developing long-term strategic technical roadmaps, applying value add technologies, and efficient solutions.
Provide network and security leadership in the Corporate DRP (Disaster Recovery Plan) practice.
Cross training with the Systems Engineer and backfill the role during absences.
Backup Systems Engineer on the Microsoft, VMWare and Oracle Virtualization technologies.
Ability to lift infrastructure devices; i.e. servers, routers and switches etc.


Good understanding of Enterprise Server Infrastructures; i.e. blade servers, SAN disk & SAN Fiber switching.
Frequent travel required between Toronto offices.Occasional travel to the other office locations.


Qualification Requirements:
University Degree or 3 or 4 year College Diploma in a relevant IT discipline.
10+ years experience as a Network Design, Administration & Architecture in a medium to large publically traded organization.
Cisco Certified Internetwork Expert in Security and/or Routing/Switching (CCIE) or (CCNP).
Certified in the Industry standard firewall technologies; such as Juniper, F5, or Palo Alto.
Solid understanding of network infrastructure design, security and systems in general.
Project Management training and/or experience.
Excellent verbal and written communication skills.
An in-depth understanding of all areas of IT and how the IT department impacts the organization as a whole.
Knowledge of Information Security Management and Technology.
Knowledge of compliance, regulatory and audit requirements.
Knowledge of Internet applications, databases, Networks and firewall processes.
Organizational, Coaching and Mentoring skills.
Project Planning and technical documentation as required.
Self-starting independent thinker that possesses initiative, creativity and strong organizational, analytical, problem-solving and decision-making skills.
Ability to meet deadlines and hold others accountable for their timelines and tasks.
Ability to prioritize tasks.
Interpersonal, Customer Focus and People's Skills.
Lifting and racking of switches, routers and firewalls.
Technology Skills
Expert in Cisco routers, switches, firewalls and monitoring devices.
Expert in Next Generation Firewall technologies; i.e. Palo Alto, F5.
Expert in IPS/IDS devices and other security appliance based systems.
Expert in Network & Security monitoring tools and technologies such as sniffers, NAC, security vulnerability scanners etc…
Expert in network communication technologies; such as MPLS, VoIP, SD-WAN etc...
Knowledge of SIEM technologies; i.e. Log Rhythm and NetMon tools etc.
Expert in Cloud Security and Networking setups. Experience with on-Prem to Cloud Migrations.
Knowledge of Endpoint Protection and related anti-virus/anti-malware technologies.
Expert in DNS Security technologies; i.e. Akamai.
Expert in Microsoft Exchange and related security technologies; i.e. Proof Point.
Strong knowledge of MFA Security technologies; i.e. DUO MFA.
Strong knowledge of OSI model & network communication protocols; such as TCP/IP, OSPF, EIGRP, BGP, IPSec & NAT.
Intermediate level of Microsoft Active Directory, DNS, DHCP, and Mobile Device Management.
Intermediate level of Virtualization Infrastructure.
Intermediate level knowledge of Server hardware, SAN fiber switches & Disk connectivity.
Assets:
Up to date and/or recent Microsoft certification (MCSA or MCITP or MCSE)
VMWare Virtualization training and/or certification.
Intermediate level knowledge of backup systems; i.e. Commvault.