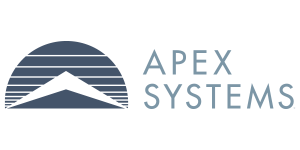 Network Security Specialist at Apex Systems
markham, ON 000000
if interested please contact jheffernan@apexsystems.com  
We are seeking an Information Security Specialist to improve the security of our clients' computer networks, databases and overall security posture. This position involves understanding and taking steps to mitigate the risks associated with collecting, storing and transmitting data in a business setting. You will be expected to set up security measures that help prevent security breaches, as well as analyzing any breeches that do occur.
Information Security Specialist Duties and Responsibilities:
• Analyze existing security systems & procedures and make recommendations for changes or improvements
• Implement Security Measures
• Monitor security certificates and company compliance of requirements
• Prepare reports and action plans in the event that a security breech does occur
• Organize and conduct tests and "ethical hacks" of the existing security architecture
• Monitor the network and provide early warning of abnormalities or problems
• Upgrade systems as required to remain current in the field of security
• Drive best practices as it relates to security measures and best practice
• Communicate the system status and keep users informed of downtime or changes to the system
• Keep technical knowledge current through continuing education Information Security Specialist Requirements and Qualifications
• Extensive knowledge of current security risks and protocols
• Extensive knowledge of BGP, OSPF, VXLAN, QoS, MPLS, NAT, OTV
• Extensive knowledge building complex firewall rulesets
• Strong understanding of information technology security controls
• Experience in Enterprise Risk Management frameworks
• Experience leading and managing IT Risk, Governance, Security and Audit framework
• Experience with computer security procedures and protocols and experience with Security Information Event Management tools (SIEM), Intrusion Detection & Prevention Systems (IDS/IPS), Next Gen Firewalls, Network Behavior Analysis tools, Endpoint Detection and Response products, and Network Detection and Response products
• Experience with Cloud Security Alliance (CSA) and Cloud technologies (Aws, Azure, GCP) in implementation of Cloud based security controls.
• Experience with vulnerability management and penetration testing systems, tools, practices, and procedures
• Experience with multi-site and Hybrid cloud design and implementation
• Understanding of multiple operating systems including Microsoft and Linux
• Experience with cloud vendor solutions
• Hands on experience with the following technologies: Palo Alto, Cisco ISE, Cisco Firepower, Cisco ASA, F5, Cisco Nexus, Cisco ISR/ASR, SD-WAN, Checkpoint etc.

• Knowledge of Fortinet within an educational institutional setting is also nice to have
• Experience with Software Defined Networking (VMware NSX-V, NSX-T and/or Cisco ACI) is nice to have
• Domain level understanding of Cloud Infrastructure & Networking (Data Centre Design, Network Architecture, Network Design, System Architecture Virtualization, Systems Management, Security) demonstrated through 5+ years of relevant experience.
• Must be available to work on-call in the event of a security breech or other emergency
• Understanding of the IS risks that are inherent to the Business and access to technical
security resources as necessary
• Ability to manage and prioritize responsibilities through the effective use of time
management and organizational techniques.
• Must have strong planning and organizing skills and the ability to work well with
seasoned and inexperienced team members. Must be flexible and be able to lead and/or
manage several projects simultaneously
• Ability to create metrics, presentations and other documents as needed
• Self-starter with ability to guide, lead and manage conflicting priorities within tight
timelines with minimum supervision
• Ability and willingness to mentor and train junior team members
• 5 plus years of experience managing a 24x7 Enterprise Client account in a secure
operations environment where highly confidential data is stored and managed;
• 5 plus years of Cybersecurity experience
• Ability and experience in leading and driving discussions with senior personnel regarding
complex issue resolution and best practices
• Strong analytical problem-solving skills
• Excellent communication abilities
• Attention to detail

Education & Certifications
• University degree or college diploma in information technology
• Technology certifications in relevant disciplines are nice to have
EEO Employer
Apex Systems is an equal opportunity employer. We do not discriminate or allow discrimination on the basis of race, color, religion, creed, sex (including pregnancy, childbirth, breastfeeding, or related medical conditions), age, sexual orientation, gender identity, national origin, ancestry, citizenship, genetic information, registered domestic partner status, marital status, disability, status as a crime victim, protected veteran status, political affiliation, union membership, or any other characteristic protected by law. Apex will consider qualified applicants with criminal histories in a manner consistent with the requirements of applicable law. If you have visited our website in search of information on employment opportunities or to apply for a position, and you require an accommodation in using our website for a search or application, please contact our Employee Services Department at employeeservices@apexsystemsinc.com or 844-463-6178.
Restricted/Deferred Share Units
Life Insurance
Medical, Dental and Vision