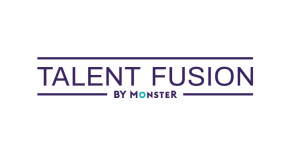 New Business Development Manager II at Talent Fusion CA
Mississauga, ON
Evoqua is growing in Ontario!
POSITION SUMMARY:
If you are highly driven with a proven ability to develop new business leads this is a great opportunity for you.  In this position you will work remotely with a home-based office. Weekly travel with company car in your assigned territory which consists of Toronto and the Province of Ontario.  Responsible for all activity with new customers, working closely with Evoqua Application Engineers and Account Managers. Evoqua is the leader of transforming water and enriching lives, invest in your career with a rewarding opportunity with Evoqua
CORE RESPONSIBILITIES:
Drive a culture of safety, performance and accountability.

Develop new customers within the region by actively prospecting and qualifying opportunities through complete discovery and completion of FIND packages.

Qualifying sales leads and opportunities

Establish relationships with all levels of prospective customers who influence or make buying decisions. Develop understanding of competitive products, accounts and Evoqua unique value proposition versus the competition.

Proactive account development and ability to make sales appointments and penetrate accounts at all levels.

Cross functional collaboration to build strategic understanding of customer needs.

Fully utilize the companies ThriveCRM tool to monitor and report progress towards exceeding bookings and gross margin targets.

Ensure smooth transition of new account bookings, including kick-off meetings, to Account Management and/or Project Management, including managing the submission of the complete job package.

Works with all key internal departments to gather data and enlist support for strategic accounts initiatives to enhance the unique value proposition of Evoqua at target opportunities.

Develop deep product and program knowledge of appropriate Evoqua product lines in order to properly present capabilities.

Takes lead on booking orders, holding COA and holding kick-off meeting

Ensure compliance with COA process and target margins for new business and process booking package

Coordinate local trade show booth/tabletop

Live our culture and exemplify our Growth Enabling Behaviors to be highly enabled to deliver, highly empowered to succeed and highly accountable to lead.
POSITION REQUIREMENTS, KNOWLEDGE, EXPERIENCE:
BS/BA degree in related discipline and/or equivalent experience required

Minimum of five years of relevant sales experience

A leader with initiative, self-motivating skillset that works autonomously

Strong relationship skills, attention to detail with documentation and discovery

Excellent communication skills

Highly organized and disciplined in representing Evoqua

Strong negotiating skills with proven ability to close contracts

Travel requirements: 40%