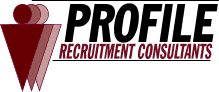 Non-Profit Admin Assistant $20 to $25/hour at Profile Consultants
Toronto, ON M5H2M5
Non-Profit Admin Assistant $20 to $25/hour
This is a high-profile, membership-based organization, and the role will provide administrative support within the Executive team.
The position reports to the senior Executive Assistant and will include screening calls for the Executive office; tracking correspondence; project support; meeting and material preparation, sourcing information; calendar management, scheduling meetings (internal and external) and handling all the logistics for the team; travel, hotel and transportation planning; other administrative responsibilities (word processing, hard and soft copy filing, mail).
This is a temporary assignment with longer term, permanent potential for the right candidate.
The requirements include at least 3 years previous administrative experience in a business setting; proven calendar management skills; good technical skills in the MS Office package; an eye for detail and good client service skills. The ability to juggle multiple priorities, exercise discretion and meet deadlines are critical.
Please send your resume as an MS Word attachment to applicants@profileconsultants.com accompanied by a cover letter outlining why you are interested and qualified for this position. Please ensure your email subject line includes, in this order, your first and last name, the ad number, and the job title.
Please quote reference number MB 1043.
For other positions, please visit PROFILE'S web site at www.profileconsultants.com