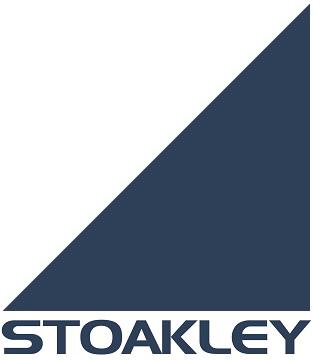 OCEAN IMPORT SPECIALIST at Stoakley-Stewart Consultants Ltd.
Vancouver, BC
POSITION TITLE:
OCEAN IMPORT SPECIALIST
JOB CATEGORY:
Logistics/Distribution/Warehousing
INDUSTRY:
Freight Forwarding
LOCATION:
Vancouver, BC
DATE:
May 7, 2019
JOB ORDER NUMBER:
201062
THE COMPANY:
Our client is the Canadian subsidiary of a well-established, global freight forwarding and logistics provider with offices all over the world. Expert in intercontinental air and ocean freight as well as supply chain management, our client is currently seeking a seasoned ocean import professional to join their exceptional team.
THE OPPORTUNITY:
The perfect candidate will be knowledgeable in the practices pertaining to Import movement of International Freight by Ocean. Any additional education specific to the industry such as courses towards your CIFFA certification is a bonus. Possession of current TDG certification will also be an asset.
POSITION DESCRIPTION:
Our client seeks an Ocean Import Coordinator to work with their operations team. You will be tasked with preparing documentation as it pertains to commercial shipments for the moving of international freight the world over. This important role will see you coordinating and collaborating with CBSA, overseas agents, shipping lines and other carriers, in addition to their clients in order to keep all parties informed and apprised of shipment status, while ensuring that import traffic moves according to carefully planned scheduling.If and when required, you will be called upon to aid in the resolution of discrepancies caused by delays or other circumstances. Learning from your experience, you will contribute towards devising and putting into place processes that help to prevent recurrences. Each day will see you updating their operations system with shipment status and any other new corresponding information.
RESPONSIBILITIES:
Manage Import documentation in accordance with the company's procedures and policies
Address and manage system updates and discrepancies.
Watch/oversee the status of various shipments and their clearance through customs, and alerting appropriate parties of status and/or delays.
Address issues with shipment and case escalation to management as required
Contact customs brokers, partners, agents, steamship lines, truck drivers, and any other appropriate parties to obtain necessary/compulsory documentation along corresponding shipment junctures
Complete administrative tasks as required (filing, faxing, copying and scanning)
COMPENSATION:
Competitive and comprehensive compensation plan commensurate with experience.
EDUCATION:
Post-Secondary education is an asset
QUALIFICATIONS:
Completion or working towards CIFFA is an asset
EMPLOYMENT TYPE:
Permanent, Full - Time
REQUIRED TRAVEL:
No
RELOCATION ASSISTANCE:
No
MANAGES OTHERS:
No
CONTACT:
Trevor Stewart, President
HOW TO APPLY:
Please click on the "APPLY" button located elsewhere on this job posting (preferred) or email your resume to: tstewart@stoakley.com
LEARN MORE ABOUT THE RECRUITER:
Trevor Stewart: http://stoakley.com/meet-trevor-stewart/
ABOUT STOAKLEY-STEWART CONSULTANTS:
Stoakley-Stewart Consultants Ltd. is an Executive Search/Recruiting Firm with international reach. We opened our doors in 1977 and have grown to be one of the most successful employment agencies in Canada, boasting over 300 person-years of recruiting expertise. We house a team of top-notch consultants, each acting as Subject Matter Expert in their chosen field. As a result we provide professional recruiting services to clients and candidates in a variety of industries.

This expansive breadth of experience allows us, as a firm, to satisfy all of your hiring/employment needs. In accordance with Canadian laws, it is the policy of Stoakley-Stewart Consultants to consider all qualified individuals for available positions without regard to race, colour, religion, sexual orientation, country of origin, age, disability etc.

See ALL of our open jobs at: http://data.stoakley.com/alljobs.asp

WHAT ARE WE KNOWN FOR AND HOW DO WE HELP?
bull; Helping talented professionals secure new, exciting and rewarding career opportunities
bull; Treating each unique individual with professionalism, respect and integrity
bull; Meeting your distinct needs by matching you with the right corporate culture
YOU CAN ALSO VISIT US AT AND FOLLOW US ON:
bull; Website: www.stoakley.com
bull; LinkedIn: https://www.linkedin.com/company/stoakley-stewart-consultants
bull; Twitter (@stoakleystewart): https://twitter.com/stoakleystewart
bull; Facebook: http://facebook.com/StoakleyStewart
bull; YouTube: https://www.youtube.com/user/StoakleyStewart
Employee Events
Flexible Schedules
Life Insurance
Long Term Disability
Medical, Dental and Vision
Performance bonus
Parking
Paid Holidays
Prescription Drug Coverage
Paid sick days
Vacation/paid time off