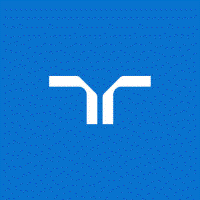 Order Picker from Randstad
Markham, ON
Are you looking for a new long term opportunity in the Markham area?
Are you an experienced Shipper/receiver?

We're looking for an experienced shipper/receiver for a permanent, full time placement with a market leading company.

Job title: Shipper/receiver/ warehouse associate
Shift time: Monday to Friday 8 AM to 4 PM (no weekends or overtime)
Pay rate: 19-22 per hour (annual salary $39,520 to $45,760
Location: Alden Road and 14th Avenue (Markham)
Start date: Monday February 22nd 2021


ADVANTAGES
What are the perks of the position?
*Full time permanent position
*$19-22 per hour based on qualifications
*Full benefits after 90 day probationary period



RESPONSIBILITIES
Responsibilities
*Picking and packing orders
*Preparing paperwork for couriers
*Repackaging product from large to small containers
*Preparing shipping documents
*Updating inventory systems
*Using pallet carts to move product around the warehouse

QUALIFICATIONS
Qualifications
*Experienced in shipping and receiving
*Dangerous goods certificate an asset
*Lifting 30 lbs
*Computer literacy
*Excellent communication skills
*Team player
*Organized
*Punctual
*Strong work ethic
*Able to work independently


SUMMARY
If you are interested in pursuing this position, please apply with one (or more) of the methods below:
(1) Apply directly to the posting
(2) Email your resume to Holly at

holly.orris@randstad.ca

or call in at 905 475 7682
At the Markham Randstad office, we're committed to tackling the challenges that come with career-searching. We're dedicated to finding you the job opportunity that you've been looking for. Please check out www.randstad.ca for all the roles currently open at Randstad! If this is not exactly what you are looking for, please let us know and we would be happy to assist you in finding your career in the industrial field!