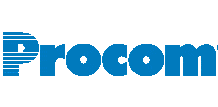 Organizational Change Management Consultant from Procom
Winnipeg, MB
Client ID: 297838
Organizational Change Management Consultant

On behalf of our client, Procom is seeking an Organizational Change Management Consultant for a 6 month contract in Winnipeg, MB.

Organizational Change Management Consultant
Responsibilities
Meeting with specific stakeholder groups and gathering information about the change climate
Conducting assessments on the impact change has on specific programs
Designing strategies for change management; coaching and workshop facilitation
identifying people and risk, working with the impacted leaders regarding implications for change
Partnering with key resources such as HR and documentation team to manage change
Apply a structured change management approach using  Change Management Methodology to lead assigned projects.
Develop, manage and implement specific change management strategies, plans and schedules.
Lead and facilitate the change process as outlined in the change management plan for the assigned change initiative.
Facilitate stakeholder involvement in the development and implementation of all change initiatives.
Maintain knowledge of change practices and stay current with merging best performances in the relevant practices.

Organizational Change Management Consultant Must Have Skills
5+ years experience leading change management initiatives
PROSCI, ACMP, or some other type of change management certification a strong asset
Need to be familiar working in a project environment and familiar with agile methodology
Experience with change management in a large organization
Demonstrated analysis and business acumen skills
Government or Crown Corporation experience an asset
Experience with transformation change
Experience on large agile IT projects
Five years of experience leading change management initiatives using project management methodologies. This includes assessing training needs, customizing and delivering training and providing consulting services to management.
Degree in business administration, education or social sciences.
Organizational Change Management Consultant Nice to Have Skills
Demonstrated ability to deliver content and feedback in a tactful manner.
Strategic focus and strong analytical skills.
Ability to identify, analyze, recommend and implement change management solutions.
Strong collaboration skills.
Flexible approach to establishing plans based on emerging needs.
Effective time management skills including the ability to manage multiple projects involving various departments/divisions.
Ability to meet tight deadlines.
Superior oral and written communication skills.
Organizational Change Management Consultant Location

Winnipeg, MB

Organizational Change Management Consultant Job Length

6 Months