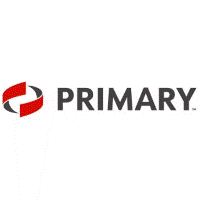 OSP Telecom Designer at Primary Engineering & Construction
CALGARY, AB T2E 7E3
Primary Engineering and Construction Corporation (Primary) is a growth-oriented industry leader providing professional electrical engineering and construction services and specializing in emerging marketplaces in Alberta, British Columbia, Manitoba, and Saskatchewan.
We offer design and design/build services for all types of electric utility distribution infrastructure to a wide variety of clients including electric utility companies, developers, builders, commercial and industrial businesses, oil companies, government, and private contractors. We pride ourselves on the backbone of our organization as a team of dedicated veterans with a combined 175+ years of experience in utility distribution design, maintenance, and construction. Our devotion to excellence has attracted some of the best young professional minds to our company.
We have an opening for an OSP Telecommunications Designer in our Calgary Office. You will be responsible for creating detailed designs for Telecommunications - fiber optic network designs (including copper and coaxial cables) for both aerial and underground projects:
MDU (Multi Dwelling Units), both internal building and off-site designs
URD (Underground Residential Developments)
Commercial Developments
Road Moves & Relocation
Manhole and Duct Bank System
Fiber Node Designs
Project Coordination
Civil Infrastructure relocations or modification
Your daily work:
Prepare preliminary and detailed designs, drawings, and specifications to customer requirements of outside plan network facilities.
Perform field audits of utility poles identifying service providers and cable types (e.g., CATV, COAX cable, Fiber cable, copper cable,), hardware, span lengths and attachment heights.
Prepare construction plans, material requirements, and cost estimates for Outside Plant (OSP) infrastructure and network facilities associated with aerial and underground projects.
Review Telecommunication designs of others for quality/reliability
Interpret and apply Telecommunication standards while preparing high quality designs and drawings
Create design details in software such as AutoCAD, SpatialNET, Microstation and Bluebeam
Accountability and management of concurrent project budgets and schedules for successful delivery "on-time" and "on-budget" while maintaining a high degree of quality
Lead meetings with key-stakeholders to ensure success outcomes on a project by project, job by job basis
Design coordination with clients, municipal authorities, utilities & various project stakeholders
Preparation and submission of design packages
Preparation and submission of project approvals, including customer, municipal permits, crossing or proximity agreements, Alberta Transportation, and joint use approvals.
Proactively consult and develop solutions for clients to suit their business needs
Clearly communicate with clients and project stakeholders to identify project risks and expectations
Occasional off-site meetings, site visits and field inspections in the Calgary area
Review as built and record drawings to ensure compliance with original design
Analyze and produce financial variance reports upon completion
Peer mentoring and training with other design team members
Other duties as required
Potential to work off-site at customer site locations in the Calgary area
You must have:
Well- versed in Outside Plant Telecom Design (overhead and civil including manhole & duct bank)
Experience working in the telecommunication utility or related environment, with experience in design, drafting and cost estimating of telecommunication outside plant projects.
Engineer in Training or Engineering Technologist is a must.
Exceptional knowledge in AutoCAD and Microstation drafting is a must.
Great interpersonal skills with the ability to develop business relationships conducted in a professional manner.
A passion for your work and a drive for excellence.
Excellent communication skills both written and verbal
Must be able to work independently with minimal supervision
Leadership skills is considered an asset
Ability to effectively interact with external customers, strong organization and interpersonal skills
Ability to work effectively in a team environment and collaboratively with other departments
Maintain a valid Class 5 driver's license
A few qualifications that would help you succeed:
Knowledge of SpatialNET drafting is considered an asset.
Knowledge of TELUS and or Shaw telecommunication design and drafting standards and practices
Familiarity with project management methodologies
Working knowledge of municipal policies and procedures
Experience in Telecommunication Outside Plant construction would be an asset
Education:
Engineering Technologist or Engineering Degree Holder is a must.
Posting Closes on November 25, 2020
Successful candidate is required to obtain police clearance and criminal record check.
If you are ready for a new challenge and want to make a difference in the industry, please send your resume in confidence to careers@primaryeng.com.